You plan a wonderful weekend
Yoga in full nature, meditation in silence or music directly to the spirit; retreats, celebrations, festivals... so stimulating proposals! Plan an unforgettable weekend is within reach only to read this information...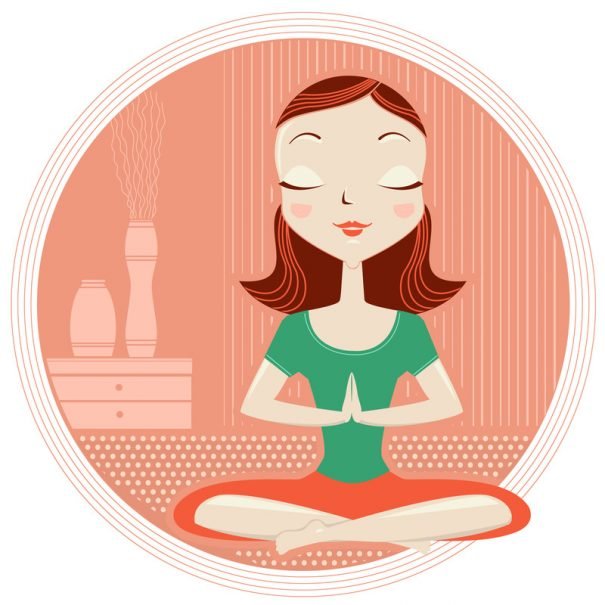 Friday, may 27
Wolves and Yoga Retreat
Of the 27 to the 29 de mayo. Pet a Wolf? A fabulous removal of yoga, fauna Ibérica and hiking in the center of education environmental and tourism Rural, the Dehesa, in Riópar (Albacete), to the feet of the birth of the river world. If you like the yoga, the nature and the animals wild, especially the Wolf Iberian, this is your retreat.
Price: €210 all included.
Contact: T 620325071 / info@padmasanacenter / www.cealadehesa.es
Where: Center for environmental education and Rural tourism, la Dehesa, in Riópar - Albacete
More information: http://www.padmasanacenter.com/
The Network of Love. Conscious relationships workshop
Of the 27 to the 29 de mayo. In The Network of Love you will you embark on a journey of discovery of your true capacity to love. With the help of enlightening lectures, fun practical exercises and group discussions, you can achieve a true and deep transformation.
Discover your Sexual essence. Do you feel a person more balanced, male or female? Are satisfied with your relations intimate, or feel that there is a mismatch between what like and what you get? Knowing your "sexual essence" is a fundamental information for your intimate life, and help you understand why they attract certain people and not others in your privacy.
Learn how to manage Sexual polarity. It is the sexual tension between two lovers. Would know how works and how you can perceive it, maintain it and enhance it? With what you will learn in this module, you will be able to regain control over your sexual tension and consciously use it for your benefit and that of your partners.
Discover the power of the empathic honesty. How important is the honesty in your intimate relationships? In this module, you will discover this tool powerful and flexible for practice the honesty in them forms that more is fit to your growth and it of your couple.
It transforms the jealousy and possessiveness. You will learn different strategies to manage jealousy and turn them into a tool for your own evolution. You will also understand the advantages and disadvantages of bringing greater openness in your intimate relationships, and some practical tools to manage your love life.
Practice forgiveness in a sacred ritual. During the workshop you will experience a powerful ritual of forgiveness. The intent of the ritual is to contribute to healing and reconciliation between the masculine and feminine.
Where: Room Palacio Duque de Alba. Calle Duque de Alba, 15. Madrid
More information: http://fragmentsofevolution.org/events/
Yoga Retreat, silence and meditation
Of the 27 to the 29 de mayo. Objectives: disconnect from the agitation of everyday life to be able to rest and relax. Connect with us same through the silence and listen our needs deep, often hidden by the maelstrom of her life daily.
Directed to practitioners of yoga and teachers of yoga or disciplines related.
Where: Escola Yogavida - Casal de Pau. Arbúcies (Girona)
More information: http://www.escolayogavida.com/actividades/
Yoga Retreat in English
Of the 27 to the 29 de mayo. To swim in the waterfalls and ponds of the Tietar Valley. Thus they are our retreats. We have more than three years organizing them with a resounding success.
Price: €200 (all inclusive, with native teacher teaching all weekend)
Reservations: info@yogamente.com
Where: Valle del Tiétar (Ávila)
More information: http://www.yogamente.com/
Yoga and meditation retreat
Of the 27 to the 29 de mayo. A weekend outdoors, connecting with the expansive energy of the spring to find inner peace and balance body and mind. the place is located in the heart of la Vera, just two hours from Madrid (210 kms).
Practice Hatha and Kundalini yoga, combining both styles together with techniques of breathing (pranayama) to mobilize the flow of the energy vital and strengthen the body. We will practice meditation, will give aware walks in silence and will contact massage Thai, a type of body work native of Thailand, consisting of stretches and manipulations of the body. Finally our Botany will show us the plants and flowers of the environment, explaining their therapeutic uses.
Price: €190 all included
Contact: anieto08@gmail.com
Where: The Losar de la Vera, Cáceres
Saturday 28 de mayo
The essence of the Yoga Festival
From May 28 to June 1. Conferences inspiring, practical asanas, vibrant meals and recitations music to expand the heart and the intellect. With Sri Venugopal Goswami as special guest. In the Centro Sivananda de Madrid.
Sri Venugopal Goswami, Bhakti Yoga Acharya in Vrindavan, North India, comes from a family tradition of more than 500 years and is a direct disciple of the eminent Indian vocalist Pandit Jasraj. He will present "The journey to the meaning of life": philosophy, stories, poetry and writing songs yogic Srimad Bhagavatam. These conferences expand the heart and the intellect. With music in live: singing, harmonium, flute, oboe and tables. Simultaneous translation to the Spanish.
Spatial participation of Swami Durgananda, direct disciple of Swami Vishnudevananda and Acharya (spiritual head) of the Sivananda centers in Europe, and Swami Sivadasananda, director of the center of Madrid for over 30 years.
Contact: 91 3615150 t / madrid@sivananda.net
Where: Centro de Yoga Sivananda Vedanta. C/Eraso 4. Madrid
More information: http://www.sivananda.es/
Hatha Yoga basics: waist espacular and pelvic waist
28 and 29 May. We will address this seminar exploring our body through the ability to perceive and identify the most important bone and muscle actions, within the practice and the study of foot positions and inverting, especially on actions performed in the girdle and the pelvic waist, integrating the work within a balanced and full scheme. Designed with the purpose of deepening understanding and technical application of actions and adjustments in the practice of yoga, in its essential aspects, especially to develop the clarity of perception, awareness of the feelings, and State of serenity and stillness of yoga practice.
The focus and inspiration of the practice which we will is Iyengar Yoga, from which we part, integrating in this specific aspects of certain sutras of Patanjali who shine in the teaching. Integrate, along with the practice of asanas, the practice of pranayama and meditation.
They offer: Juan to. Sanchez and Nieves of the Corral, professors of the Centre of Yoga Sadasiva of Santa Cruz of Tenerife
Opening hours: Saturday and Sunday from 10:00 to 13:30 and from 16:30 to 20:00 h.
Contribution: 140 €
Where: Aushadhi Yoga school. Paseo de las Delicias 47-51. Madrid
More information: http://www.aushadhiyoga.com/
Yoga and cerebral palsy
Cerebral palsy is a disorder caused by a lesion in the brain, which affects different physical levels and can be accompanied by a decrease in sensory or intellectual capabilities. It can occur during pregnancy, birth or during the first years of the child's life.
The practice of yoga for different types of paralysis, can help significantly, reducing the general stress and tension around the joints and intramuscular.
Muscle tone, balances that maintain the postures helps muscles and tendons relaxed stretch (hypertonia) and to exercise the musculature (hypotonia) due to the mild resistance occurring in the asanas.
Stretch and align the column making it whilst toning it.
It relaxes muscle tension throughout the body and improves the general function of the nerves.
Decontraction diaphragm and amplifies the abdominal breathing.
It increases the capacity of thoracic and clean the respiratory organs (lungs, nostrils, etc)
It improves the management of emotional processes and balances central nervous system.
It develops one range of movement and coordination.
It increases self-esteem and communication as it is an activity designed for each case.
It promotes body awareness and the sense of "self".
Opening hours: 10.00-14.00 and 16.00 - 20.00
It teaches: Arantxa Bermejo bust
Price: €50
More information: http://www.city-yoga.com/agenda/item/662-yoga-y-paralisis-cerebral
Projection of the documentary ' Sadhaka, the path of the Yoga'
Saturday, may 28 at 20.00 hours
Sunday 29 of mayo to the 16.00 hours
Where: room Artistic Metropol in Madrid
More information: http://artisticmetropol.es/.../sadhaka-la-senda-del-yoga-2016/
Festival of Mantras OMMadrid 2
Again our purpose is the of to share a day whole with lovers of the music and them mantras and also of to open the doors to people that wants to take a first contact. We will travel that will go from the sound age of India and Europe merged by Swamini Radhananda (Eva Espeita), the depth and beauty of the Raga from India at the hands of Vrindaban Lounge, passing through the dreamlike, intimate proposal Nidra up to the merger and integration of Shivaya Om curve.
Reservations: T 91 366 1041 – 639 819 503 /info@espacioronda.com
Where: Space round. Calle Ronda de Segovia 50.Madrid
More information: http://espacioronda.com/
Training Vedic chant
Vedic chant is the traditional way of singing the Veda (Holy Book of Hinduism) and consists of mantras in Sanskrit. According to Hindu tradition, these mantras were heard by the riśis (great Yogis of the India) in a State of meditation, this way the Vedic chants are considered sacred. They date from approximately 3,500 years and were transmitted orally, and in its original form from teacher to disciple until our days. Its correct pronunciation is essential, as in the Veda are said to the Vedic mantras is to sing in a specific and concrete way so that they can have a beneficial effect on us.
In 2003 UNESCO recognized the Vedic chant like patrimony of the humanity.
Where: Yoga & Yoga Barcelona, C / Verdi 169, 1-1, Barcelona
More information: http://www.yoga-yogabcn.com/formacion-yoga-barcelona/canto-vedico-barcelona.html
Sunday 29 de mayo
Yoga Workshop at family for children with autism
Organized by defeat autism Spain in collaboration with City Yoga and Yoga special. Yoga can greatly help groups such as Autism, because it offers a series of simple but very effective tools that induce relaxation, well-being and contact with the deep parts of the human being. Help children feel better about themselves and have access to a safe and quiet place within themselves.
Price: Free for members of defeat autism Spain. 10€ / child (accompanied by their families) for non-members.
Time: 11.00
It teaches: Bermejo Arantxa, teacher of yoga, therapist and trainer and is formed in yoga by the Sanatana Dharma school, Sonia Sumar and Jo Manuel. Sharing the yoga therapy with children in Spain since 2007, being a pioneer in Spain in the introduction and development of Yoga for functional diversity and special needs in Spain.
More information: http://www.city-yoga.com/agenda/item/665-taller-de-yoga-en-familia-para-ninos-con-autismo
Integral Yoga Workshop
The objective of this yoga is not the escape of life and vital circumstances, the way is not the get away or move away from the scene of forces of nature; very to the contrary, the ideal of the Yoga Integral holds the possibility and the opportunity evolutionary that have as humans of transform them codes negative habitual of need, disease and death, to reach a life top more full. Its practice promotes a change personal progressive and real in the measure that is develops our strength inside, wisdom intuitive and freedom of choice.
Where: Centre of Integral Yoga Mahashakti. C / Bugallal Marchesi, 10 1 ° outside. A Coruña
More information: http://www.centromahashakti.com/
Relaxation and meditation with Gong
Let's celebrate the manifestizacion and vacuum with this event!, we are going to melt us with the vastness of the universe, we will feel our energy and our being. We want you to enjoy, we want you to take advantage of this sound and vibrational opportunity that will provide you a relaxing massage inside. we are going to meditate, let go, feel, experience, and above all... Be.
Reservations: T 679146561 / info@yogamuladhara.com
Where: Yoga Center Muladhara. Avda Cabo de Gata, 275, C, Almeria
More information: http://yogamuladhara.com/relajacion-con-gong/