The motivation
The motivation is the reason for the action. It is thrust, the engine and the spark that ignites a process. It is the burden of meaning that we contribute something, kick off, the materialization of a yearning. Writes Raul Santos Caballero.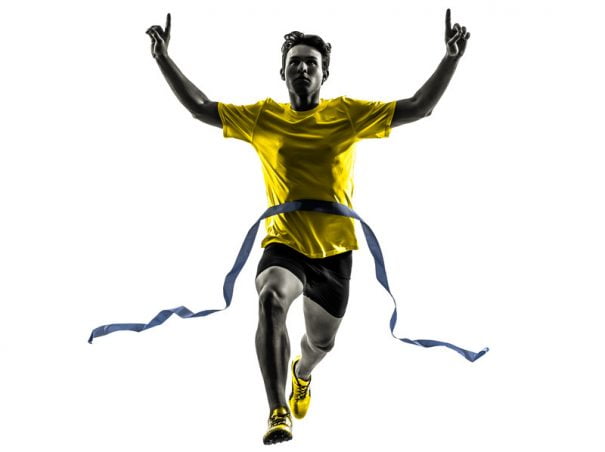 Motivation allows mobilize ourselves, take a tour to our steps, highlight the colors of what we want. It is what motivates us to persist, to not fail, to extract a remote speck of energy for, in difficult times, completing what we had planned.No reason there isn't a starter. Without action there is a busy tour. Motivation unidireccionaliza our drive to achieve something, awakens us powers that we have in latency and plays the active role of our mood.
Unmotivated desired nobly becomes prose, a black and white image, and a trail of mud in which we have no strength to take the next step. The absence of motivation gives way to tedium, inertia, the neglect, disinterest and dejection. Their power is immense, but also its fragility, because in many cases, like a leaf at the mercy of the wind, this teeters lost in confusing circumstances Gale.
The motivation must be built on the foundations of a fortress, a sense of balance to the adversities that reach. Motivation should not be confused by the feverish enthusiasm or exorbitant impulse, that is usually the most characteristic when they start to put media if we want to achieve or get something. The motivation must be dosed, lends and stored in our conscious proposed idea, or what we are interested. Without a dose of motivation our inside can be padded unwillingness, apathy, laziness and a State of mechanicity due to lack of some interest, in many cases more than necessary to understand the need for a certain effort in everything that we have undertaken.
Enjoy find ourselves motivated
You must strengthen motivation, fill it out sense and decorate with the yearning of the row. Before the discouragement should check our moods, our projections if they are or not adjusted to reality, our capabilities regardless of what you want, and how not, our control interior make motivation a camouflaged gun of the ego. Sometimes, what we think it's motivation is not rather than a State that fobs off us our ego to provide us a shortcut and get their food well. In that siren song we see what we want to see, instead of looking at what we really have to see. Ego loses the ability to go from the hand of the motivation in their present way, gets ahead, anticipate notable honors and is the goal of awards that are not reliable. Then the motivation is serving a growing egocentric than a healthy development of the self.
The difference is the ability to enjoy each moment, with motivation, that Yes, with certain display what we want and even what we expect, that too, with consciousness of a longing that has germinated in us but removing that thirst for reach objectives impulsively and making them, identification of our true identity. We are more than that, we are more than what we can get to have or achieve, because we are not depending on where you get, but that we are on the basis of the ability to enjoy where we are, because that fully manifests our naked essence of meritorious robes.
The motivation must be watered with noble intentions, without hurting anyone, without reaching something based on friction. The reason for our action must be a flame that gives warmth to our spirit, understanding and calm our minds. Because with agitation and anxiety we lose us the connotation of our steps, missing out only at the finish, when this is in the way. It is transformative, what is really meaty. The goal is to not lose sight of where we want to approximate, just that. It is a point which defines a layout plan, a point that has no more burden of quality which may have the path that bring us closer to it. The goal should not be what most motivates us, because it just closes a stretch in a demarcation. The road is rather richer, each step contains a lesson, each trip is a learning, each fall closely reminds us that it is what actually enables us to sustain our steps.
Let us not fall into exaggeration about the motivation. Us completely empty so this flood us leaving behind all kinds of fears and insecurities.
Says an ancient phrase: ¨ go even though we don't get! ¨. Because the simple fact of wanting to go, is a conquered goal.
Raul Santos Caballeror is a writer (his last book) Sandals of the search engine) and author of the blog In search of self.