Basics of Hatha Yoga: girdle and pelvic waist
Find teachers of bodily practice in Yoga that can provide sensitivity deep and a precise anatomical and technical knowledge is not easy. Aushadhi Yoga school brings Juan Antonio Sánchez and Nieves del Corral on 28 and 29 may, that after 30 years in the teaching based on his in-depth knowledge about Iyengar and Viniyoga Yoga Therapy system, a special expertise in this field. Writes Eva Espeita.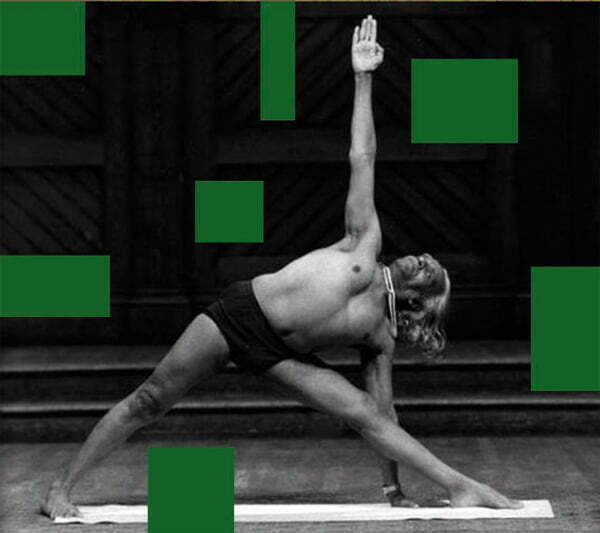 Our approach has always been the fusion: everything that is useful should be learned and integrated into the body of the theory and the practice of Yoga; We do not reject anything but either we accept anything precisely by the criteria developed from this. From this point, when the road became us coming across these two professors magnificent in its school of Tenerife (reference in the island and the most veteran of the place) only could ask that they travel to the peninsula to bring this knowledge to all our students, Yoga teachers and students from the scope.
We often see that, according to the school that raises it, There are excellences and shortcomings in the teaching of Yoga. This makes that we need to be in permanent research for cover all fields in depth. Here we offer a jewel to change perspectives, deepening of infinitesimal way in alignment and the anatomical knowledge Since an increased sensitivity as well as connect with the wisdom of the body as a vehicle of self.
Standing postures and inverting
We will address this seminar exploring our bodies through the ability to perceive and identify the most important bone and muscle actions, within the practice and study of Standing postures and inverting, especially in the actions to be carried out in the girdle and in the pelvic waistby integrating the work within a balanced and full scheme. Designed with the purpose of deepening understanding and technical implementation of actions and adjustments in the practice of Yoga, in its essential aspects, especially to develop the clarity of perception, awareness of the feelings, and the State of serenity and stillness characteristic of the practice of Yoga.
Approach and inspiration from the practice that we will address is the of the Iyengar Yogafrom which we part, integrating in this specific aspects of certain sutras of Patanjali who shine in the teaching. Integrate, along with the practice of asanas, pranayama and meditation practice.
An important practice of asanas intelligent and healthy is enabling a alignment of joints, bone structure and muscles for the correct and efficient operation of all our systems. Turn for a better functioning of the joints and internal organs, the creation of some interior space, it is necessary which is also applicable to the mind. Correct alignment and creation of space, necessary precision in technical details, which requires a high level of care and minimal dwell time at each position.
From this perspective, the objective is to study the positions of foot and reversed most important to focus on those actions of the waist scapular (arms, shoulders, shoulder blades, neck and upper back), the pelvic girdle (legs, pelvis, hips and lower back), along with other positions who complete a coherent and integrated practice.
The aim of Yoga, as we know, is achieve an approach to that secret and sacred part that remains hidden to our eyes and free us from fear, attachment and the rejection, pride and above all ignorance, from which we identify with what is not our essence, to which we cling to build a personality that becomes a mask, in a Cuirass, forgetting and denying our true reality. The practice has lead us towards this process. For this reason, although the work focuses on the study of the correct actions in waists scapular and pelvic, in standing postures and reversed, we must not forget what is the path of Yoga and where we go. So the end result of the practice has always be an approach towards this goal.
Target audience:
Practitioners of Yoga of any style that the desire to move them from grow and open up to humility What happens inside ourselves and the clarity of feeling beyond all thought, without denying what happens in each moment.
Nieves del Corral and Juan A. Sánchez

Teachers of the Yoga Center Sadasiva Santa Cruz de Tenerife, with over 30 years of experience, engaged in a joint effort of learning, instruction and dissemination, along which their lives have revolved around the Yoga, share the task of taking this forward, Center providing classes, seminars, and training.

They began to practice from the books of André Van Lysebeth When Yoga was still an exotic flower in our country, then became group practice and interest in training as instructors. From the year 90, Val-Morin, Quebec, Canada, where he made the Sivananda Yoga training, moved when Swami Vishnu Devananda He taught even Satsang, teaching Yoga is not just asana, then graduated as Siromari Yoga and Yoga Acharya.

A few years later, the deep desire of inquiry leads them to enter into the practice of Iyengar Yoga, which began in the summer of 1995. From that moment, they attend different teachings of the method, in Barcelona, Malaga, Madrid, Boston, Los Angeles, Chennai and Puna. Juan Antonio performed successfully the formation of Iyengar Yoga teachers, from 1998 to 2000. Their classes are inspired in practice, study and the ongoing formation of a method of inexhaustible richness and the experience of its application in practice personal and academic.

In 2007, that same desire for deep knowledge about Yoga leads to snow to Svastha Yoga Teacher Trainig, who uses both the psychology as philosophy and the Yoga therapy as a method for the development of welfare. A.G. Mohan studied the sampradaya of T. Krishnamacharya between 1971 and 1989, when the teacher of teachers living in Chennai.

The teaching received on the transmission that T. Krishnamacharya did cala deeply in it and since then have been given to the study of such transmission, brought to the West primarily by T. K. V. Desikachar, by A. G. Mohan and Claude Maréchal, with whom he has studied since late 2007 and under whose direction it has conducted teacher training in Viniyoga.

In 2009, they begin a series of trips to Chennai, India, moving there several months a year, for three consecutive years, to continue studies. Juan Antonio performs the Yoga Therapy training with the Dr. Krishna Raman, disciple of B. K. S. Iyengar, at their Adyar clinic. Nieves, in turn, yearning to explore the teachings that T. Krishnamacharya in Chennai, transmitted studies with A.G. Mohan, Indra and Ganesh Mohan and also, in the Institute of Yoga Raksanam, with Viji Vasu, D.V. Sridhar and Radha Sridhar, disciples of T.K.V. Desikachar.

The experience of the study and the practice of Yoga that are sharing during more than 30 years, his teaching experience as teachers of secondary education, the study and the view from the Biogestalt as therapeutic work, has allowed them integrate different teachings, which has enriched and did flourish the teaching of Yoga they teach, based on the certainty that the practice must be living and adapted according to the needs each, in different stages to go through.
When: 28 and 29 may
Schedules: Saturday and Sunday from 10:00 to 13:30 and from 16:30 to 20:00 h.
Duration: 14 hours
Contribution: €140 (for active members in Aushadhi €160)
Inscriptions in contacto@aushadhiyoga.com
More information: http://www.aushadhiyoga.com/