Ankle, foot, and Yoga
Blandine Calais-Germain, creator of the anatomy method® movement and author of the prestigious books of the same name, taught the course of specialization "Ankle, foot and Yoga" over 3 days (18 hours), from 18 to 20 July in the international school of Yoga Madrid.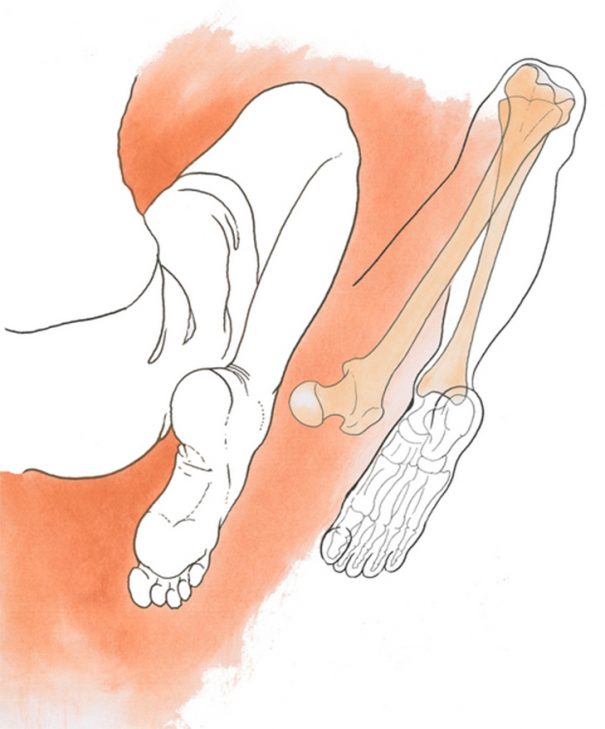 It is very important that both the student in training as a Yoga teacher and Yoga practitioner, have access to specific courses deepen in the relationship between Hatha Yoga and understanding of human anatomy. This understanding accompanies all practitioner of Yoga in your daily routine, and it is therefore essential for your gradual learning process.
To this end, the international school of Yoga offers the course "Foot, ankle and Yoga" as an opportunity to learn about the relationship between the foot, the ankle and the rest of the body in the practice of Yoga, and as essential for the correct alignment of the whole body. From that knowledge, we can gsent stability, protect joints such as the knees, and understand the influences the different structures to exercise, through the muscle chains, ligaments and other tissues.
This course is a allows you to delve into the anatomy of the foot and ankle, and his involvement in different Yoga positions. The specific objectives are:
Learn about the bone structure of the foot and ankle bones.
Know the main joints of the foot and the ankle joint.
Know the mobilities of the different levels of the foot and observe them in the asanas.
Familiarize yourself with the terms that indicate the movement of the foot in different orientations.
Know the regions hyper or hypo mobile and media to protect them in the positions (adaptation of movements, preparatory exercises, use of material to help the movement, oral indications during class).
Know stabilise and rebalance the foot of support according to each position.
For more information and reservations:
http://www.escueladeyoga.com/tobillo-pie-yoga/
91 416 68 81 - 648-078-824-677 253 399. Calle Fuencarral 134 - Alburquerque - 28010 entry. Madrid.