Cinema / new 'Shadaka, the path of Yoga' sessions
Due to the success of the previous sessions from April 24, cinema Artistic Metropol in Madrid has decided to include in its programming the documentary Sadhaka, the path of Yoga the next 6, 7 and 8 May. Don't miss input!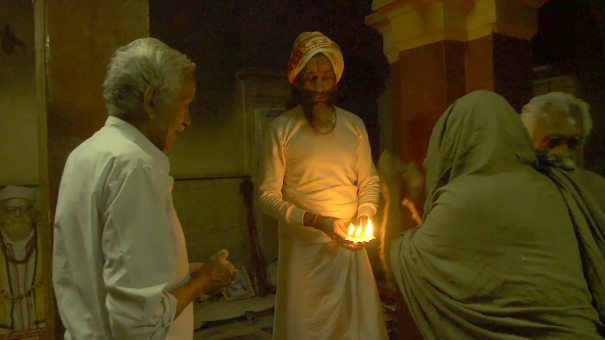 This documentary aims to analyze the true yoga, its purposes and its effects, through unanimous and globally recognized figures as Ramiro a. Street (Spain), Surinder Singh (India), as well as prominent members of the Ashram's Swami vein Barathi (Rishikesh, India).
Friday 6 may | session 20:00 h
Saturday 7 may | session 22:00 h
Sunday 8 may | session 16:00 H
All the information required to attend the sessions and purchase passes can be seen in the following link of the movie theater:
http://artisticmetropol.es/web/sadhaka-la-senda-del-yoga-2016/
Trailer:
French director and producer Nicolas Gauthier It offers a sensitive trip within the original context of this millennial discipline that is yoga. A work for laymen and experts and selected for several festivals in Europe.
Genre: documentary
Director: Nicolas Gauthier
Production: Nicolas Gauthier & Louis road
Music: Luis
Actors: Ramiro a. Street, Surinder Singh, Swami Prachant Bharati, Rada Swami Bharati, Alvaro Enterría, Dr. Prabhu G.
Distributor: Group Sequoia (Atlantis Films)
Nationality and year of production: Spain/India, 2015
Duration: 89′
Sessions in the presence of Nicolas Gauthier and Ramiro Calle.
To get tickets: https://m.imup.com/#events/1460806181994