Happiness is inside
We offer you a new and visionary poem by Swami Vishnudevananda, of the book Upadesa. Teachings of Swami Vishnudevananda, available in the Centre International Sivananda Yoga Vedanta in Madrid.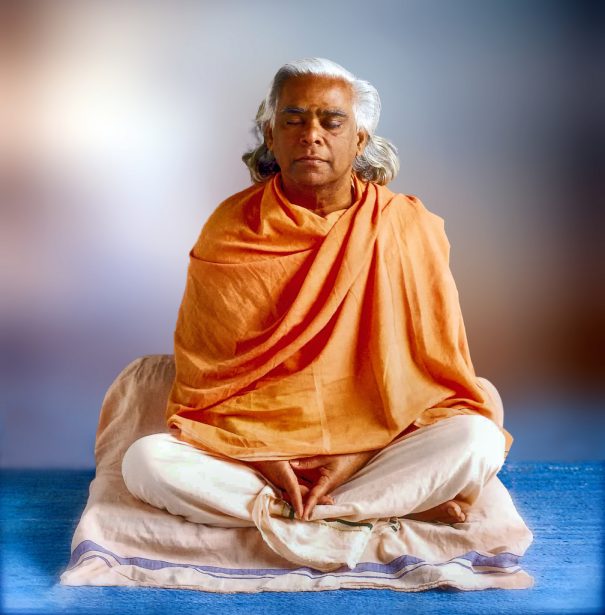 Happiness?
-Ananda, Bliss - happiness is not outside,
It is on the inside.
When looking for happiness on the outside is a vacuum.
Is like the woman who accidentally dropped his needle,
leaves and begins to seek her out.
Passing by there her friend asks: "what are you doing?"
"Ah, is that I lost my needle and I'm looking for it."
"Where lost it?"
"I lost it in my hut."
"And then why you are seeking it out?"
"I am seeking it out because there is more light."
This is exactly what happens to us all.
The Kingdom of heaven is within us
but we think that it is somewhere in Las Vegas, New York or London.
Swami Vishnudevananda. Book Upadesa. Teachings of Swami Vishnudevananda.

The Mission of Swami Vishnudevananda was spread on behalf of his master Yoga, Swami Sivananda.
Founded the international Yoga Sivananda centers in 1957 and established the 'True World Order' institution, which promotes universal peace.
Overcome internal and external constraints was the message of their numerous peace missions.

Information provided by the Centre international de Yoga Sivananda Vedanta of Madrid. T 913615150
www.sivananda.org/madrid

On Facebook centro.yoga.sivananda.madrid
On Twitter @yoga_sivananda