Bowspring-dynamic arc: the revolutionary posture practice
From 13 may we will have again in Spain the evolution and postural revolution of the Bowspring of Sridaiva, a system of mind-body - heart for optimal overall health, emerging with force from four years ago as a new holistic approach to self-realization. Ruben writes Revillas.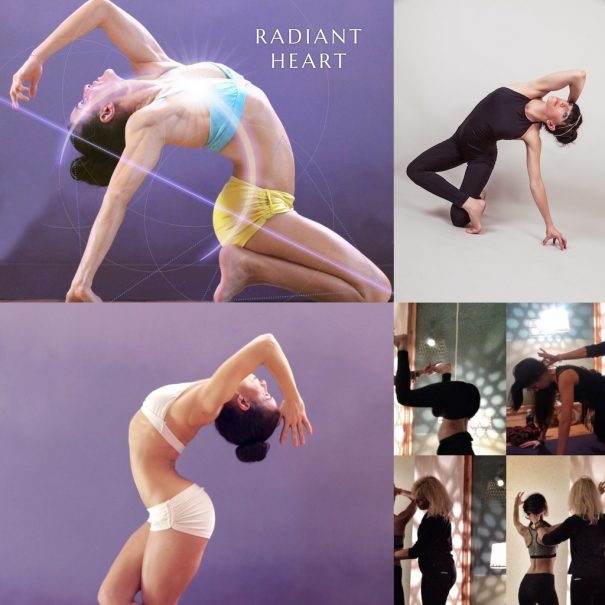 The Dynamic arc o Bowspring is a dynamic postural pattern that generates optimal functionality and graceful movements on any body. Four years of evolution, and is a model that works on geometric and proportional relations of the nucleus of our body curves: Radiant heart (rib cage), hips and head.
The Bowspring is a method of Mindfulness training which the basis of mindfulness, compassion, and responsibility, we routed not only to start a wonderful self-questioning and presence, but to retrieve fluid rooted lightness as well as elastic force which creates the perfect balance between softness, strength (less effort) and integrity: Tensegrity. For this reason is not based on mere random muscle actions or not, but myofascial, of Assembly, and interconnected.
Soft, subtle and profound works with stock specific, getting a delicious synergy between the 10 main areas of our body. The open forms generated by acting on these 10 main areas clean and heal at all levels. These 10 areas are organized in 5 subsystems: heart (rib cage), Wings (shoulders, arms and hands), Roots (hips, legs and feet), Waist or trunk (abdomen and lower back) and Crown (neck and head). Each part is structural and is interconnected in our bodies through a sheath only fascial that envelops the whole generating and holding form. If a part does not engage well, Assembly may not function optimally. The whole and the parts are interdependent.
The precise use of those actions on the parts and the whole generates dynamic arc or Bowspring which is a radiant health, greater openness and internal space both on the physical, mental and emotional plane.
The arc dynamic (Bowspring) leads to an elegant fluency, wavy curves, greater confidence and awareness of somatic and psycho-emotional patterns. Therefore, it helps us to take greater awareness of our patterns both externally or physical (on the posture by default to which we are accustomed) internally.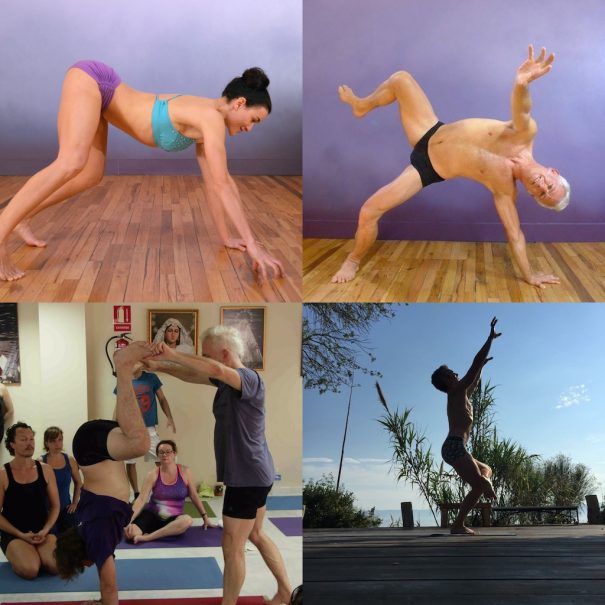 It is a pattern and positional method can be applied to any posture of Yoga, any movement or athletic training, as well as for any field of motor, functional and structural rehabilitation or recovery.
It is accessible to people of all ages, and so powerful that it transforms to the way in which we sit or are standing, and therefore generates a catharsis in our way of living sedentary: positions and heavy and static bodies, lightness and dynamic fluid life.
Although the Bowspring or dynamic arc returns us to the optimal stance natural, it is not easy to practice at the beginning. Challenging at the start, system integrators and their healing effects make it worth the effort.
Neutral dynamic that promotes the Bowspring alignment, instead of playing with connective tissue passive or overly tense, works with the connective tissue (myofascial) to enable smooth, balanced all parts of the body: the front and rear, as well as both sides. That way we get fluidity in movement and postures with minimal effort, many of the postural forms and new positions of Bowspring both for any other posture of yoga or any other positional method of training.
In www.globalbowspring.com We can extend our knowledge of the Bowspring and Sridaiva, as well as on Bowspring teachers and centers also events co-ordinators.
In may, we will have the pleasure and privilege of having its creators and sistematizadores in Spain: Desi Springer and John Friend. And for the third year in a row, with a community of teachers and practitioners rising.
If you want to try this wonderful method, alignment and system that is like a living organism, in constant evolution and refinement, here data from teachers and centers, as well as the dates and cities of the seminars with Desi and John.
Ruben Revillas Yoga He is Professor of Bowspring, Yoga and Mindfulness, and trainer of teachers. Researcher and lover of all forms of human expression and ways of cultivation of full presence.
Rubenrevillasyoga (at) icloud.com
Bowspring seminars

-Madrid, May 13-15
Coordinators: Montse Fernández (Bowspring Madrid), Ruben Revillas Yoga (Bowspring Malaga, Barcelona & Scandinavia), Christine McArdle and Gabriela Skerjl (Bowspring Mallorca)
Fernández ndezmonserrat8@hotmail.com / rubenrevillasyoga@icloud.com
www.studioananda.es

-Marbella on May 20-22
YogaShala Institute Marbella and Indra Yoga Mindfulness Institute: Bowspring Málaga Javier Castro (Bowspring Marbella) and Ruben Revillas Yoga (Bowspring Malaga, Barcelona & Scandinavia)

eventos@yogashalainstitute.com / rubenrevillasyoga@icloud.com
www.yogashalainstitute.com
www.indrayogamindfulness.com

-Palma de Mallorca on May 27-29
Roeland & Zaira Leal (Bowspring Mallorca)
info@zunray.com
www.zunray.com