Video / traveling to the inside of Ramiro Calle
Finally the documentary that many people could not get to see in its presentation to the public in Madrid, can be viewed on Vimeo: Journey to the inside of Ramiro Calle, directed John S. Betancor and Jose Pazo. Rental price: €3.95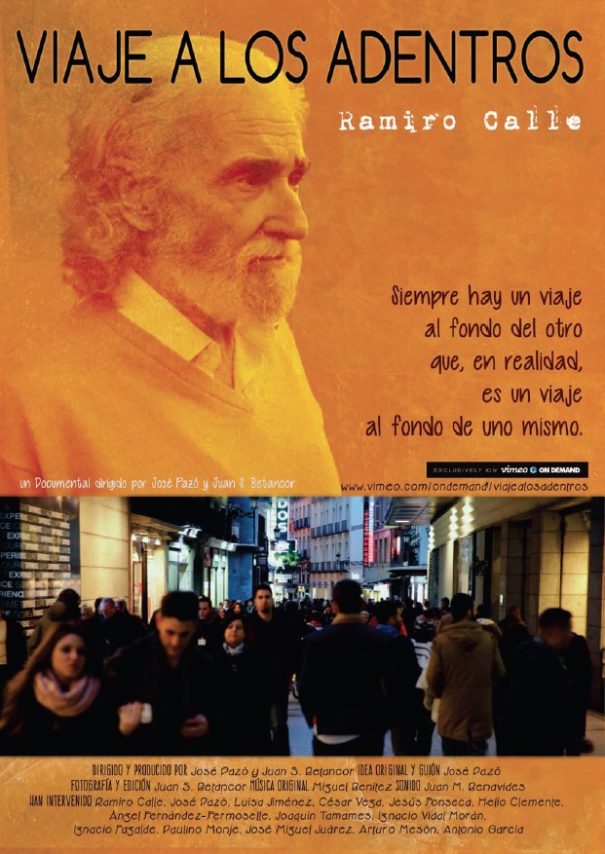 Know through their own "naked" interior and through the words of your partner and closest friends to this stubborn and tireless promoter and defender of Yoga, well worth.
This is the link to Vimeo: www.vimeo.com/ondemand/viajealosadentros
In the words of its directors, this documentary "takes us to a search for ourselves in the presence of" Ramiro Calle, "someone who has not made but found himself, incessantly, in every moment of existence."
It's a job that oozes emotion, freshness and intimacy. A sincere recognition that is well worth a figure who has been and is an undeniable benchmark in the world of yoga and the culture of our country. (By the way that) The Fakir one of the most famous books of Ramiro, is translated into English in Amazon).
The video of Traveling to the inside... It is being translated into English and German.
You can also see the talk of the presentation of the documentary in the Conde Duque Cultural Center here.