24 OnLine Yoga class: Neck and trapezoids
De nuevo presentamos a nuestros lectores una completa Clase de Yoga OnLine producida por la Escuela Internacional de Yoga, un regalo exclusivo para todos los lectores de Yoga en Red. Se trata de una clase guiada por Paquita Villalba.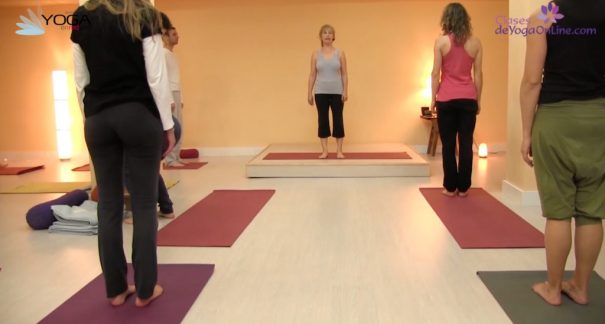 En esta propuesta se trabaja la flexibilidad de los hombros, tan importante para crear espacio y poder relajar el cuello y los trapecios.
Paquita Villalba He is trainer of the training of Yoga teachers classroom that offers school. "My experience of life has always gone hand yoga. This experience born resources as a teacher, I put at the disposal of the students. I believe that every moment is an opportunity to make own happiness and that optimistically look forward willing to continue learning and filling me with regenerative energy I find next to my colleagues and friends."
This kinds of Yoga platform has been created by the international school of Yoga to get the learning and practice of the Yoga wherever you are.

Each week it incorporates classes of different styles with different objectives, so that you can move into your practice.

You can choose practices short of 30 minutes and complete more than one hour classes, as well as several levels that adapt to your practice. You can also practice meditation and mantras.

Sign up for free to get access to complete various kinds of welcome. Click on: