Plans for a long, holiday weekend
The May 1st Bridge gives us a few days to disconnect, enjoy life, and to further deepen in the rich world of yoga. Here, as every Thursday, your new proposals for activities and leisure in very beautiful sites of all Spain.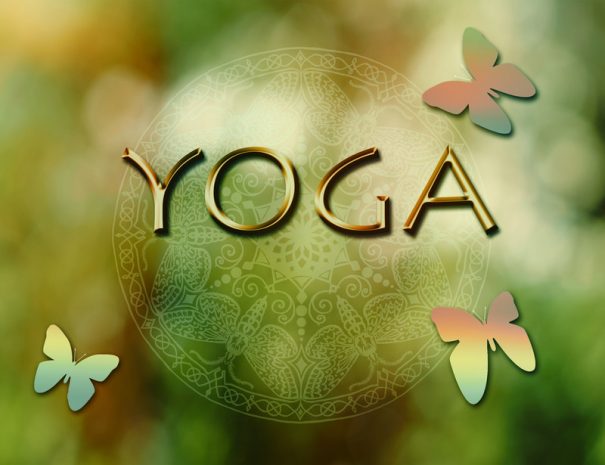 Friday, April 29
'The Temple of the Dharma' retreat
From April 29 to May 2. With left Espeita, Marta Espeita, Jorge Lozano Cabrero and Aolai Shirin.
We will address the notion of dharma, through the practice of various techniques originating in the tradition of Tantra: Yoga Nidra, Trataka, Nada Yoga... in conjunction with techniques of trance inspired by shamanism.
Retirement wishes to offer as a forceful expeexperience in reunion with that part of the person who we challenging as often as a result of surrendering to the demands of the external world.
Where: The sky of la Vera in Cáceres
It organizes: School of Yoga Aushadhi / contacto@aushadhiyoga.com
More information:
http://www.aushadhiyoga.com/index.php/formacion/cursos-de-profundizacion/retiros/retiro-de-yoga-el-templo-del-dharma
National meeting of Yoga - Cooplanet tuning 2016
From April 29 to May 1. There are more than 13 workshops to choose those who need everyone, taught by different schools of Yoga that share the principle of human fraternity. We will also share round tables and ludico-artisticos acts.
Through these meetings is to interrelate to individuals and schools that, starting from the observation of the real and present situation of the human species, want to practice techniques and useful projects to improve health and attentive awareness.
This was the proposal of the master Yoghi Serge Raynaud de la Ferriere and his lineage. This year 2016 emphasis on celebrating this proposal at the end of the 1st centenary of his birth.
Contact: coplanet2016murcia@hotmail.com / 653 373 838 T
Where: Yoga Murcia Centre and Ashram garden of Alhama. Murcia
More information: http://www.redgfu.es/redes
Silent removal
From April 29 to May 3. Retire in silence to let the mind be stilled and let yourself go in the depths of the self. Do nothing, but let it all happen. Listen to the vibration of silence until he became one with it, fading away into nothingness to be everything.
It teaches: Emilio J. Gomez
Where: Monastery San Juan de la Cruz. SegoviaContacto: Natalia Lopez 616 036 577 T
More information: http://www.silenciointerior.net/agenda/retiro-de-silencio/
Removal of Kundalini yoga, meditation and conscious food
From April 29 to May 1.A place of rest and encounter with yourself, where we will practice Yoga, mindful breathing and meditation techniques.
We will have this time with the special collaboration of a nutritionist and naturopath expert (Dorte Froreich), that will give us a talk on humane eating to learn how to prepare a balanced energy diet.
Where: Cruïlles (Baix Empordà) Costa Brava
More information: https://laluzdelyoga.wordpress.com/la-luz-del-yoga-2/
Detox Yoga retreat by the sea
From April 29 to May 1. To complete the detoxification program that we are going on during the month of April, at Insayoga we thought celebrating a weekend retreat where we will put into practice sequences of vinyasa yoga, meditations and habits, and food tips learned during the program.
Sign up and enjoy a few days of yoga, meditation and reiki, beside the sea, on the beach of Ponta Negra, one of the most beautiful spots of the Mediterranean.
The menu is vegetarian, mostly organic seasonal produce, detoxifying juices and teas that will help us to clean our body of toxins.
Where: Finca Villa Giulianna, Playa de la Punta Negra, Les Rotes. Denia (Alicante)
Contact: through whatsapp phone: 672153262
More information: http://insayoga.com/
Removal of immersion in the deep Yoga
From April 29 to May 2. Retreat in a place created from the love for every detail, exuberant nature, exquisite food and thousand and one details in architecture happy and dream...
The practice will focus on two daily sessions of immersion, long and deep to be able to feel the transformative power of Yoga mostly mental and emotional level, thus opening the doors of the (so far for many) natural meditation. As gateway body and deep asanas, the pranayama (well-made, with very detailed explanations and understanding the subtle impact) development of different techniques of meditation, exercises of purification of the body (kriyas) simple to encourage the practice, kirtan: melodic music, mantras and introduction to the mystique behind all of them. 
Session personal, if you ask him, where clear concepts and questions, where to get answers. Psychology yogic: study and understanding of the energy structure and Psychophysics of human beings. Profound yoga philosophy: presentation of the classical texts containing 99% of practices that we know today: Bhagavad Guita, Raya Yoga Sutras Patanjali and Hatha Yoga Pradipika.
It teaches: Eva Klimberg
Price all inclusive: € 320
Where: Lalita Devi, Sierra de Gata, Cáceres
More information: http://www.yogaartstudio.com/
Saturday, April 30
Mindfulness workshop
8-hour Mindfulness workshop. Awakens to the life here and now.
Contact: Jose Luis / 673740497 T
Where: Saraiba (Ourense)
More information: http://eligeturealidad.com/mindfulness/cursos/
Special pelvic floor workshop pregnant
This pelvic floor workshop is particularly aimed at women in the prenatal stage and post partum, since both the pregnancy and birth pose a risk for pelvic floor stage. The work on the pelvic floor is not only preventive. The benefits at various levels such as sexual, emotional, and spiritual become evident from the first sessions.
Proposes a single three-hour session where are explained and well as specific exercises for pelvic floor, then you can make at home in an autonomous manner.
We will also see how disorders including urinary and fecal incontinence, constipation, hemorrhoids, vaginismus, vaginal dryness, prolapses, anorgasmia, can be prevented, cured or improve with the exercises proposed in this workshop.
Where: Yoga Center C / San Francisco de Borja 16 Gandia, Gandia (Valencia)
More information: https://docs.google.com/forms/d/1C1Y-3UvKT39L6IHctkcdTLNV5lWktnRTzVlCX-8T0ao/viewform
Experiential workshop of ChakrArtmonic Dance
Brief introduction to system of chakras and energy and emotional aspects: Chakras - body - sound. Warm-up exercises. Dance free in connection with the energy of each chakra and your body through different types of music expression. Time to share experiences.
It teaches: TAT Estrada, therapist and arterapeuta humanist, creator of l'art de Tat and CkakrArtmonic Dance, author of the book The Chakras energy mandala.
Contribution: €18
Where: Escola Yogavida. C / Villarroel 67 low - Barcelona
More information: http://www.escolayogavida.com/actividades/taller-vivencial-de-chakrartmonic-dance-54
Ashtanga Vinyasa Yoga Workshop
Try this workshop aimed at practitioners of yoga who feel concern for a more complete vision global practice. It doesn't matter if we've practiced Ashtanga Vinyasa Yoga before, take advantage of this opportunity to know and discover their strength and power.
Where: Yoga Center Muladhara. Avda Cabo de Gata, 275, C, Almeria
More information: http://yogamuladhara.com/taller-ashtanga-vinyasa-yoga/
Atma Kriya Yoga course
April 30 and may 1. With Vichitra. You are the soul. Embrace the holiness of your soul is to embrace life fully. Discover the mystery that surrounds it. This is the trip that the great Yogis have been describing for millennia. A trip to freedom.
Where: Antahkarana Center. C / 21 Mazustegui, Santutxu, Bilbao.
More information: atmakriya.org/es/
Yoga Retreat
From April 30 to May 2. General level (open to all). Places are limited to the capacity of the House, shared rooms.
Price: €190 all included (meals, accommodation and classes)
Teacher: Igor de Gracia / igordegrc@yahoo.es
Where: Losar de la Vera (Cáceres)
More information: https://igordegracia.wordpress.com/
Sunday, may 1
Tensegrity workshop®
In antiquity, may 1 was a very particular moment in the Celtic calendar. It was a time of celebration for the Druids. They celebrated the arrival of the subtle energy of the summer. They called this feast: Beltane, and was connected with the feast of the dead: Samain which was on November 1, this was the time of the year during which the door between the worlds is opened.
We will celebrate this special moment in Antequera, land of the builders of megaliths and ancestors of the Celts who also gave a very important meaning this time of year. On this occasion we will visit and connect with the energy of the ancient dolmens of Antequera. The stones of Antequera and also the magical place of el Torcal, which help us to connect with our stories of meeting with the infinity. Video about the workshop of Antequera: https://www.youtube.com/watch?v=810Z8Ni7NLA
Where: Antequera (Málaga)
More informationn: http://www.tensegrity-spain.es/cronica-del-infinito-comenzar-nuestro-album-de-eventos-memorables#more-988
Rooted in femininity
Disconnect and get in touch with your condition of women in our workshop femininity. Four-hour program where we will explore the two first chakras, Mooladhara and Swadhisthana, using the balance, movement and stillness, with active practices and deep relaxation. We will focus on the release of tensions of body, mind and breath. We will get in contact with our bodies as sexual beings to learn how to work with our sexual energy, our creativity, and the ground connection and the connection ourselves through music and tantric practices.
Class of hatha yoga focused on the root chakra.
Meditation
Dance and body expression
Tantra practices
During the workshop we provide small snacks and refreshing green tea, water and healthy food.
Where: Yogazenther, Av. San Francisco 6, 38650 Christians, Santa Cruz de Tenerife
More information: http://www.yogazenther.com/es/