Books / asymmetries, Salvador Paniker
ES,
probablemente, el libro más comprometido de Salvador Pániker. Una obra de recapitulación de toda la filosofía de uno de los pensadores de mayor prestigio de los últimos tiempos. Es fue el primer texto publicado en la editorial por él fundada desde el año 2000. Edita: Kairós. Precio: 18 €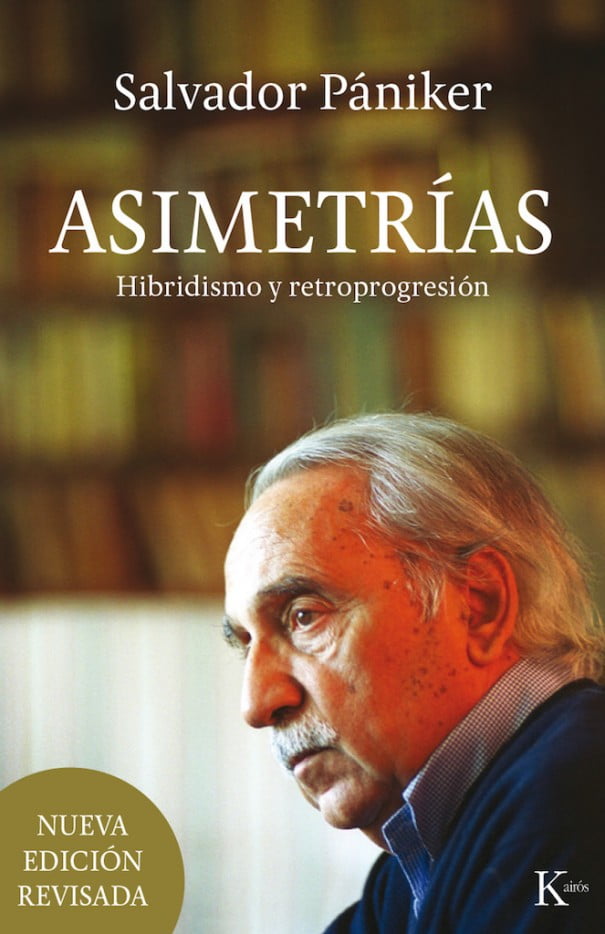 Arrancando de un esquema propio, la «retroprogresión», y enfrentándose con los temas más candentes de la actualidad, vamos viendo cómo se concilian nociones aparentemente contrarias: el espíritu crítico con la lucidez mística, la infancia con la madurez, la seguridad con la aventura, el tiempo con la eternidad. Consciente de la sabiduría de la ignorancia, y desde supuestos claramente postmodernos, Pániker propone un nuevo humanismo, muy ligado a la ciencia y al arte, que nos sirva para sobrevivir a las incertidumbres de «la era de la complejidad y el hibridismo».
Junto a una fascinante cuadrícula general, en Asymmetries se abordan también temas como la democracia, la laicidad, la meditación, el hinduismo, el cristianismo, la música, la evolución, el derecho a una muerte digna. Todo ello planteado desde una vitalidad esencial que remite a la confianza del autor en la «inverosímil creatividad del animal humano».
The author
Salvador Paniker es escritor, filósofo y doctor ingeniero industrial. Ha sido profesor de Filosofía y Metafísica en la Universidad de Barcelona y presidente de la Asociación Derecho a Morir Dignamente. Es el fundador de la editorial Kairós. Ha escrito numerosos libros, entre los que destacan Aproximación al origen, Filosofía y mística, Segunda memoria, Cuaderno amarillo o Journal of a broken-down old man.