Yoga in the company, finally a reality
Yoga and meditation within enterprises are no longer a taboo. Multinational giants in the technology Mecca of United States have incorporated these two tools to increase well-being in the workplace and have happier workers.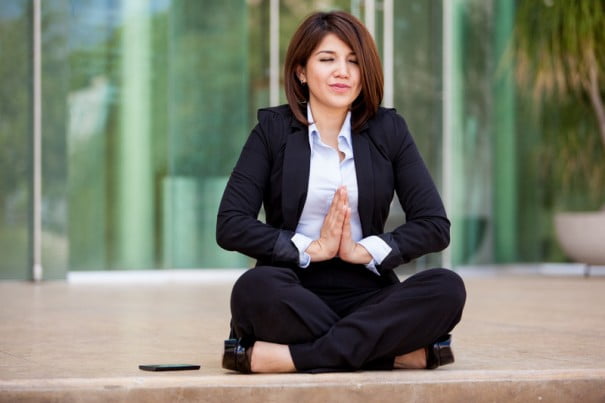 However, teaching yoga within a company is different to teach them at a yoga Center. "Environment, physical fitness and your expectations for the year are far from what we find between the students of a Center", tells us Yolanda Modrego that for years he teaches relaxation programs outdoor for large companies such as Mattel, Novartis, Pepsico, Viventia, among others.
"They normally flee from spirituality and seek immediate benefits applied to the performance in the work:" greater concentration, release tension, increase in physical form, release of estres..", added Yolanda." And to conduct classes in companies it's very important to know adapt to this new environment and learn about the 3 keys to Business Yoga they teach:
To increase vital energy at work.
Techniques of relaxation in the workplace.
Resilience and adaptation to the changes in the organization that help to create new patterns for live changes in the company.
Specific training
Teach yoga in the companies has some peculiarities that general training programmes do not cover, so it is important that future instructors of yoga for companies looking for one specific training.
In Spain, the first (and to date only) Center in providing this type of training is Soul of Yoga, the school of yoga of Yolanda.
In its course, "Training of teachers of yoga for companies: Business yoga®", Yolanda and David square, consultant companies and executives, teach yoga professionals how to adapt and complement their knowledge to teach in companies.
Learn how to structure a yoga class for executives, meditations, tetechniques of stress-release and adaptation to the corporate environment they are some of the points that this seminar attendees will learn. Once completed, may apply everything I learned during the practices in Media Markt It includes the course.
All this in the hands of a professional with over 10 years of experience in the world of yoga, from the world of business and current Professor of the program of Executive Leadership transformations (Transformational Leadership the Foundation CD ©) and with the collaboration of a consultant in business and managerial skills with more than 15 years of experience training executives.
If want more information about the course not let's visit the following link: www.almadeyoga.com/businessyoga