Master Yoga 'Sadhana synthesis', with Danilo Hernández (12th promotion)
It has been called a new course of advanced studies in the theory and practice of Yoga Sadhana synthesis, directed by Danilo Hernández, which will last from November 2016 to June 2018. On 4 June there will be a briefing at Bindu, Yoga school, Chamartin, to 18:30 h.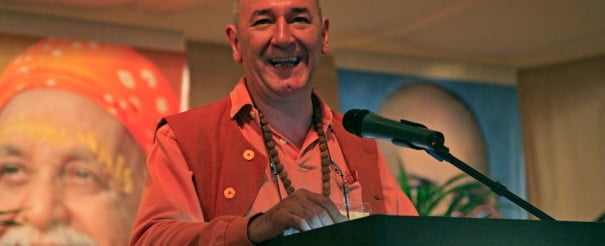 Swami Digambar (Danilo Hernandez) is director of the Bindu Yoga school and author of the book Keys of Yoga. This will be the 12th promotion of this course of deepening into Yoga, one of the most accredited in the country, which will begin in November of 2016 and will end in June 2018.
Here are his details:
The course includes two cycles with an approximate duration of two years (November 2016 to June 2018).
It is aimed especially at Yoga teachers, aspiring teachers and practitioners interested in deepening their knowledge and experience of Yoga. To access this course is necessary condition have practiced Yoga at least three years and have knowledge and practice of asanas, pranayama and meditation.
Suitable candidates are people who are willing to carry out his personal practice (sadhana) in a regular and systematic manner. The inconsistency is incompatible with the dynamics of this program.
The course will consist of two monthly two-hour classes, that will be the on Saturday mornings from 11:30 h. at 13:30 p.m. from October to June. Will also include a five-day intensive retreat to be held during the month of September 2017.
Overview of the program 'Sadhana synthesis'
'Sadhana synthesis ' is a Yoga Master, a theoretical and practical course which has as its centerpiece the training in the Kundalini Yoga classic Kundalini Yoga classic Kriya Yoga (tradition Satyananda Yoga). Both systems are the continuation and culmination of Hatha Yoga.
Other materials to be developed are:
Yoga philosophy.
Psychology of Yoga.
The philosophical schools of India.
Main paths of Yoga (theory and practice).
Main schools of Hatha Yoga.
Theory and practice of the meditation on the main traditions of the world.
Others.
What is Kriya Yoga?
Let us remember what the great Yogi wrote Paramahansa Satyananda: "In this era of complexities, the" Kriya Yoga is one of the most powerful systems to awaken the spiritual potential of the human being: the Kundalini. There are many techniques that can be used for this purpose, and each has its own place, but the practices of Kriya Yoga are superior by far; they are more systematic and accessible to the man of our time. Kriya Yoga performed the most important need of mankind, awakening Kundalini in a soft and natural".
Kundalini Yoga:
"Oh, eternal flame that you have on my being and you've kept at the base of my body to heat my existence. Oh, called you palpitas waiting for the hand of the knowledge that directs it safe as a torrent from the bottom up, lighting centers where sleep my treasures in its path. Oh, flame, life of life that, in your path, turn on and do vibrate everything sleeps latent and serene, to transmute it into gold of wisdom. Oh, flame you want to melt you with flower that opens on the head when you touch it and, through her exhale to reach the perfume of eternity in the garden of the world." (Cayetano Brook)
Where classes will be held:
Bindu. School of Yoga Chamartín. c/Pérez Ayuso 11. 28002 Madrid
Phone.: 91 413 82 38 - www.yogabindu.net
E-mail: escuela@yogabindu.net
Amount of classes: Tuition: €50. Participants: 180 € quarterly. Students of Bindu: € quarterly euros.
The amount will be paid at the first session of each quarter. At the end of the course will be delivered Certificate of participation.
Briefing

To enroll in the course, it is necessary to attend a briefing: Saturday, June 4 to 18:30 h., or Saturday 8 October at 12:00 o'clock.
You have to confirm attendance.

More information here