Spiritual journey to India
India is the nerve center of yoga and spirituality, its long history is full of sacred texts containing great wisdom. Many teachers and avatars were born, lived, and gave his teachings, and still today is a land of great masters. Their spiritual culture has remained with the passage of time, and there are countless places like temples and ashrams of great spiritual significance.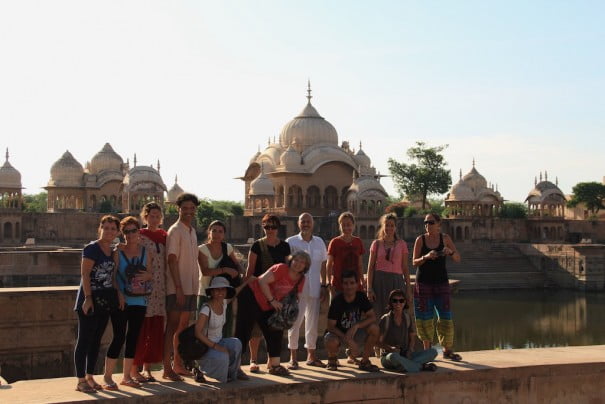 For all lovers of yoga meet and visit these places is a blessing on their way on the path of yoga.
Yoga Mandir Barcelona organizes trips to India to live about the yoga and spirituality, under the guidance of Sadananda S.S., founder of the school, dedicated to the teaching and dissemination of the yoga for 30 years, promoter of the Satyam System method and connoisseur of India, a country that met for the first time in 1991 and visiting regularly since 2001.
Yoga Mandir It offers a specific route in order to experience the fundamental aspects of yoga and learn the legacy of the most relevant teachers. For this reason it proposes to live a few days in the major ashrams where visitors can fully imbedded in the yogic life; Visit ancient temples which were built according to the science of yoga and located in strategic locations at the spiritual level.
The yogic tradition says that visit these places and experience their energies is a real transformation towards self-realization.
The proposal of this year is a spiritual journey from the South, from 1 to August 14, It also includes meditations, lectures and very enriching experiences, with a maximum group of 10 people.
More information: http://www.yogamandir.cat/