Book / "Happiness, instruction Manual," Javier Salinas
"We are all born with installed happiness series, only that the life that we carry and we have accepted as natural, we often forget how it works", explains Professor of yoga and writer Javier Salinas. Edit Uranus. Price: €13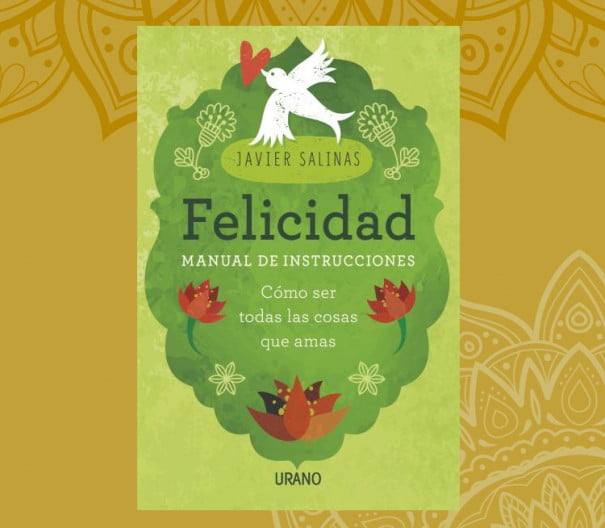 Through questions, meditations and observations, the voice of Javier Salinas It puts our world upside down, expands our consciousness and brings us hand to that interior space that contains everything and allows us to transform life into a sea of light, wisdom, and love.
The author wanted to share in Happiness. Instruction manual their experiences of self-knowledge of being in this beautiful book that includes ten practical meditations or visualizations that help gradually transform our inner State.
Javier Salinas says: "the first thing you have to do to be happy is to stop repeating things (feelings, ideas or phrases) that does not make you happy." "Starting from you can there be finding space and silence to be your own master".
Stop, look inwards, to your interior space (meditation), and starting from there feel free to do what makes you happy in life. To you and others, for there is no happiness without sharing learnings.
"Today I understand the practice of yoga - continues Salinas - as a journey into the best place in the universe. When one sits on your yoga mat it is like sitting in the best first class plane. Or the latest model of a flying carpet that will take you to wherever you want to be your paradise".
The author
Javier Salinas It is writer, publishing consultant translator and teacher of creative writing and yoga. Graduated in Spanish Philology and law from the Universidad Complutense of Madrid, where he also completed doctoral studies in contemporary Spanish literature. He has lived in various cities in Europe, where he has worked as a Spanish reader and has deepened their learning both literary and spiritual.
He has worked for several publishing houses, but he has also published novels and poetry. His novels include E book; The children of the Masai, for whose translation into German was awarded the 2004 Award from Rolf Dieter Brinkmann, and Hans secret notebook. In 2007, he was awarded the scholarship of literary creation Kunststiftung NRW Düsseldorf and in 2014 given the Villa Concordia in the German town of Bamberg creation grant. He currently resides in Barcelona.