Techniques for teaching yoga to children
It is very different to give yoga classes for adults or children. In classes with children we introduce another type of activities other than yoga postures, breathing, relaxation, etc. The dynamics of the class should be as a game that children have fun and in this way get involved, paying attention in class in a natural way. Writes Cayetana Rodenas.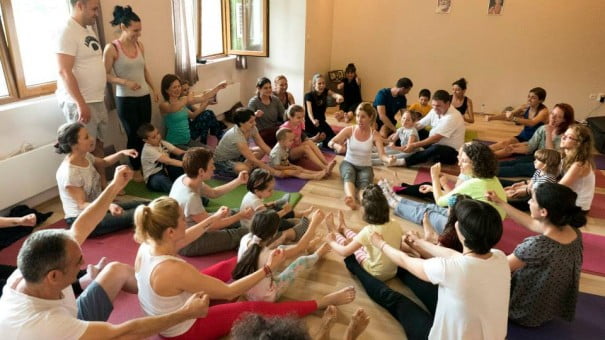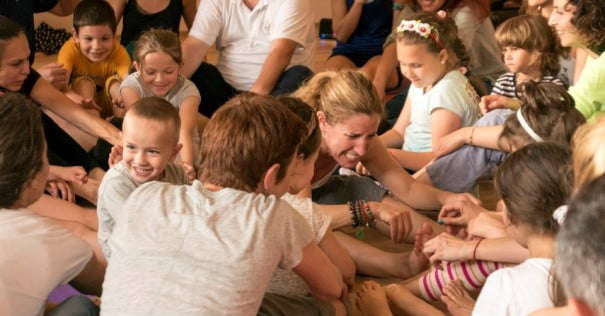 When we are confronted for the first time in a yoga class with children we can put into practice some useful techniques that we can serve to feel secure and comfortable as teachers. Here I share some with you:
Go to the class to play and no work. Plans to the class but without relying on such a plan, regardless of expectations and being opened / to change according to the power and level of commitment to children.
Trust in you feel same way / to and share your emotions with the children, nerves, tiredness, sadness, etc. This will help you to connect more with them and, in turn, helps them also accepted their different emotional States.
It limits the number of students so you can pay attention to each one of them in a single way. Still, if not possible, try to share the class with another teacher companion to help you as an Assistant.
Keep a smile on your face whenever you can; the children thank you very much, since it helps to create a more relaxed and cheerful atmosphere, and also you are the example to make them smile also. We need more smiling faces in this world!
It uses much applause during the class, When you are done postures or games, as well as reaffirming positive, to motivate children and do feel well, compete and be judged. In short, without making it perfect, but just trying, we are doing it well.
Our relationship with children (as well as with life in general) is like a mirror. What I pass out is what I am about to receive from others. If I'm angry, I will certainly convey an atmosphere of tension and anger to me around. If I'm happy, surely children will be also. It's contagious!
Ask the children to help you in class, putting the yoga mats, putting music, ordered after class, etc. Since this helps them to feel important and responsible.
It establishes a balance between the freedom and limits. Try not to put many standards or rules in class, on the other hand, if you use the respect as a main rule, through this derived many other important rules inherent in the word. For example: If you respect not laugh if I respect you, I hear, if you respect lame not your stuff without asking permission, not jump on top of the tables, no hit, no tease, etc.
To create a closer and environment different from the distribution that children have in the majority of schools, us We sat in a circle and in this way we can look us in the eye and feel equal in relationship with each other. Outside the circle, we can create a zone called "space to relax" or "magical House" or "silent mat", etc. It is a special place where children can go when they are not behaving correctly, or they are bothering coworkers, or simply need to disconnect. This creates a liability on each student, to be able to choose between staying in the circle with the rest of the companions as respect for each other, or if not, leave the circle to reflect or to disconnect from the group, and when you are ready to return again with the rest.
Finally, always listen to children, talk to them in their languageIt flows with its power even if it involves a change of class plan, but that they are happy, they feel that you listening to them and have them in mind. You'll see how everything is much easier and fluid.
These and other ideas and techniques are part of the training course we teach. The courses have a duration of three days and at the end delivered a certificate recognized by Yoga Alliance International.
We will soon have courses on the following dates and locations:

Seville: 11 - 13 March at Center Yoakekai, two sisters

Madrid: 6 - 8 may in Zentro Urban Yoga

Pamplona: 10 - 12 June in Yoga Studio Pamplona

And we continue programming more courses in different places. If you want more information or participate in any of them do not hesitate to contact us: info@yogakidsworld.com

Website: www.yogakidsworld.es