Indian cuisine in Gredos workshop
Los días los días 6, 7 y 8 de mayo Víctor de Miguel, profesor de yoga y organizador viajes a India cada verano, se coloca el gorro de cocinero para enseñarnos los tradicionales y exquisitos platos de la sabrosa cocina india. Y además en el marco de verdad incomparable de La Vera (Cáceres).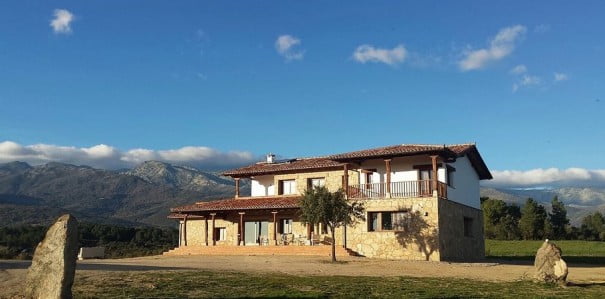 In this workshop of Indian cuisine will learn to cook the
principales platos de la cocina hindú:
Momos, Kitchari, Samosas, ensaladas, Palak Paneer, Naan, Dal Makhani, Pakoras, Chapatis, salsas, Kheer, Aloo Masala, Pulao, y también Mango Lassi, Masala chai…
Prepararemos los platos tod@s junt@s y luego degustaremos todas las exquisiteces, totalmente
veganas,
ya cocinadas.¡Y habrá clase de yoga por la mañana antes del desayuno!
Todo ello en una casa rural única por el paisaje que la rodea, por el cuidado y la atención especial que han puesto sus propietarios en cada detalle, por su inspiración en el yoga. No te pierdas estas vistas: Sakura Vera.
El precio del taller es de 185 euros, en los que están incluidos el taller de comida india, el alojamiento, las clases de yoga y las comidas, cenas y desayunos de los días indicados.
Se entregará recetario y principales especias indias.
Sólo hay 12 plazas disponibles, ¡date prisa en reservar! Si deseas hacerlo o pedir más información, ponte en contacto en el siguiente mail con
Víctor de Miguel:
victor.yogaestudio@gmail.com o en el teléfono 627 45 21 20.