Yogic agenda for the weekend
Would you like to do something different and enriching this weekend? Here we propose a few plans, since the more lively and open to the most intimate: retreats, yoga for kids, the Gran Canaria Yoga Conference, Vinyasa yoga... and much more.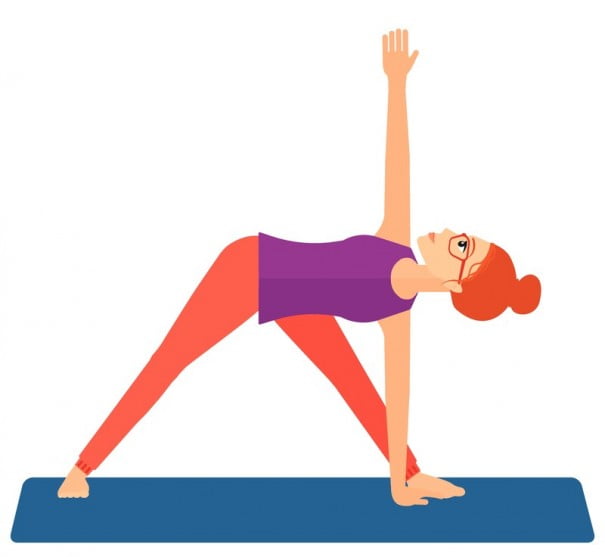 Friday, March 4
Gran Canaria Yoga Conference
On 4, 5 and 6 March 2016, will be held an International Congress of Yoga in Gran Canaria which aims to create a meeting for all those practitioners who are looking for a space of reference to deepen their practical daily. the intention is to create a learning experience within a safe, inspiring and transformative framework allowing each participant to deepen and connect with your potential through yoga meditation, sacred songs, a healthy and balanced diet, and coexistence with other people with the same interests and affinities.
It will be a meeting point where we can live with great masters who will help to develop and refine these practices for the integral development of any person.
More information: http://www.grancanariayogaconference.es/es/
Yoga Workshop for kids
Through yoga, children will exercise their respiration and learn to relax to deal with stress, conflict situations and lack of concentration, so obvious problems in today's society. Yoga will help them in their long road towards the physical and psychic domain. What children who practice yoga to get a physical and mental level:
Development and skill of the motor muscles.
Flexibility in the joints.
Improvement of postural habits of the spinal column.
Massage of internal organs.
Improvement in breathing habits.
Stimulation of blood circulation.
Improvement of self-esteem.
Child stress levels low.
Refinement of the senses.
Agility and strength.
Calm and relaxation.
Stretch.
Better development of attention, concentration, memory and imagination.
Harmonization of the personality and character.
Timely channelling of physical energy.
Better understanding and interaction with others.
Where: Madrid.
More information: http://madyoga.es/?p=876
Yoga and meditation retreat
From 4 to 6 March. Come with us to our yoga retreat, connects to your essence, through the stillness, the singing of mantras, the sonotherapy, breathing exercises, meditations at dawn... creative workshops and of course yoga. Expandiendote from the inside out, dropping, leaving space for new sensations, during a very special weekend in the sierra de Cadiz, in Villamartin, in a quiet, cozy and quiet atmosphere, a dip in the calm.
This yoga retreat will be carried out different practices in different styles, ranging from Jivamukti Yoga through Vinyasa Flow Yoga, the sound of our Sonotherapy sessions, along with the sounds of nature, not forgetting the Yogaterapia with our essential oils.
They offer: Miriam Aguilar and Diana Rojas
It organizes: Space for Yoga Seville
Contact: Miriam AG T 627486261 / contacto@espacioparaelyoga.com
Where: Retreat Center. Villamartin. Cadiz
More information: http://espacioparaelyoga.com/
Yoga Sadhana retreat in the Satyananda Yoga tradition
From 4 to 6 March. In this theoretical and practical seminar, Swami Anandananda Saraswati will prepare us so that we can understand all dimensions of Yoga Sadhana and their applications in everyday life as the Satyananda Yoga tradition.
Satyananda Yoga Publications SL organizes this event in collaboration with the Scuola of Yoga Satyananda Ashram of Italy, of which Swami Anandananda is the founder and director.
Swami Anandananda Saraswati is an Acharya who, since 1979, was initiated into the tradition of Sannyasa by Swami Satyananda Saraswati. Since then and at the direction of his master, he directs training courses and conferences in various parts of the world focused on the deepening of the different aspects and branches of yoga transmitting advanced techniques as Kriya yoga, Tattwa Shuddhi, Nada Yoga, Mantra Yoga and other techniques of meditation in the tradition of Satyananda yoga. He travels frequently to the India to be in Bihar Yoga Bharati, the University in advanced studies of Yoga.
Yoga Sadhana is integrating the different branches of yoga in daily life through personal practice, that since the commitment and consciousness with one same leads us to enjoy the fullness and happiness of every moment.
Opening hours: Friday, 4 March at 18:30 and ending on Sunday, March 6 at 19:30.
On Saturday, March 5 will be the ceremony of fire (Havan) which will be open to all the public.
Information and registration: Satyananda yoga Publications, SL. Catalyunya Rambla, 38, 8ª planta 08007 Barcelona. 931 80 02 69 t / + 34 644 431 040 / info@sypublications.com
Where: Santa Maria d' Oló, Barcelona. Fundació La Plana, Mas La Plana
More information: http://www.sypublications.com
Kinesiology workshop
Kinesiology gathers a series of simple and soft, techniques that allow 'communication' with all levels of the Agency, which express their needs through movement, is a complete system, which utilizes mind-body muscle testing as a communication mechanism.
We explain how you can ask through the muscle test and how these responses are interpreted. In order to support the different ailments in the Conference - workshop will learn: · How to relax muscles through a massage at an acupuncture point. · Organize the information from our body, with a simple exercise of auto energetic massage. · The technique of the cat for tensions in the neck. · Cook hitch. Regulates and relaxes. · Coordination of gait. · It regulates hemispheres, synchronize body and improves attention in studies.
Contact: contacto@diwaliyoga.com / T 679822137/635507139/912256981
Where: Diwali. Yoga and holistic wellness center
More information: http://www.diwaliyoga.com/
Saturday, March 5
Course of Yoga Vinyasa Krama
on 5 and 6 March. The Vinyasa Krama Yoga is the system of yoga that Sri T. Krishnamacharya taught Srivatsa Ramaswami. Oscar Montero, who teaches the course, teaches yoga according to this tradition, as he has learned from his teacher Srivatsa Ramaswami.
The wisdom of yogāsanas of Krishnamacharya, as he taught it, had never been fully accessible. Until Srivatsa Ramaswami, based on his 33 years of direct study with Krishnamacharya, showed them in detail. Ramaswami showed more than 900 variations (vinyāsas), which accurately and completely describe the system of vinyāsa krama.
Vinyāsa krama yoga course gives a comprehensive overview about the practice of yogāsanas according to Krishnamacharya. Each session includes a theoretical part, followed by the practice of the sequences. During the course you will be material didactic. in the practical part will cover most of the main strings and substrings with the different vinyāsas. The sequences are arranged pedagogically, which facilitates their learning and understanding. As reference will have the book "Practical manual of the vinyasa krama yoga", summary of the book from Srivatsa Ramaswami "the work full of vinyasa yoga".
It teaches: Oscar Montero
Price: €90
Where: Espazio Namaste. Bilbao
More information: www.yogavinyasakrama.com
Delves into your practice: Yoga Master Class
A sequence generous and long Asana, time enough to enjoy varied pranayama and deep relaxation and complete are naturally crowned by meditation, easy, fluid deep... and for that missing long ago. So we're going to dedicate 2, 30 h of sadhana.
Music and mantras, not shortage, as well as a rich infusion. Come and enjoy deepening your practice.
Where: Yoga Art Studio. San Lorenzo de El Escorial (Madrid)
More information: http://www.yogaartstudio.com/
"The art of adjusting" training
on 5 and 6 March. "The art of adjusting" training consists of 4 modules of 10 h each where we will deepen the understanding of the expression of asanas in the different bodies and settings as a tool of communication with the students.
The theoretical part offers an understanding of that, when and how adjust students using the touch as a vehicle of communication. We will explore the various possibilities of settings, from the more direct such as correction, the most subtle and energetic, the deeper, and understanding both its potential and its risks and seeing when it makes sense to use one or the other. We will also review the alignment of postures and understand because some alumnso require a type of settings and other others.
There will also be much practical experience settle into touch as a communicative way, as well as to feel, try and explore different settings in the main asanas of yoga. We will touch different bodies in the same asana, to understand the difference of a self setting and the same asana in the uniqueness of each person. Observaresmo different bodies, to know when, how and where set. We will work with the "nonviolent communication" a space for constructive feedback between participants.
Where: Yoga & Yoga Barcelona C / Verdi 169 - 1º - 1ª. District of Gracia. Barcelona
More information: http://www.yoga-yogabcn.com/formacion-yoga-barcelona/el-arte-de-ajustar-16h.html
Course and Vinyasa Yoga Workshop: "Series to take root in the presence"
What is the course of Power Vinyasa Yoga? It is a flexible educational program that will transform your body and your mind to wake up to your highest potential. Through yoga, meditation and coaching will be offered you the opportunities that free you from the constraints and habits that will help you get to live life as you've always wanted. This program is designed to lead you towards mental clarity and lightness and force physical to live a fuller life.
If you are a practitioner of yoga this training will help you to create the habit of practicing yoga and meditation in your day to day through the practices of Power Vinyasa Yoga, empowering you to lead your own personal revolution. You can participate in workshops loose or the entire program.
If you're a yoga teacher training will help you to know 6 series of Power Vinyasa Yoga and 6 powerful meditations for your personal practice.
Contact: jorge.yogacoaching@gmail.com
Where: Hot Yoga Rosales. Calle Martín de los Heros 63, Madrid
More information: http://www.jorgecabellos.com/#!curso-de-power-vinyasa-yoga/txykh
Tibetan Yoga Workshop
Lu-Jong joined the movement with respiration. It also eliminates blockages to physical, energy, and mental levels. The specific movements of these exercises, accompanied by breathing, help unlock the physical body and energy, starting a process of purification of the chakras. Similar to acupressure, these exercises should release the pressure in certain parts of the body and clears the mind.
Opening hours: 10-12 h
Price: €12 (- 20% dto. partners)
Reservations: T 677059303 - 630709070
Where: Gandia - La Safor yoga Center. c / San Francisco de Borja 16. Gandia (Valencia)
More information: https://docs.google.com/
Child Yoga teacher training
on 5 and 6 March + 9 and April 10 + 7 and 8 May. We offer you a complete theoretical/practical training as Professor for Integral Yoga for children and adolescents. With a duration of three weekends and a total of 45 classroom hours, through this training process learn to offer yoga sessions complete, creative and effective, both children from 4 to 12 years, as to adolescents from 12 years to 17 years.
Addressed to all those persons, with or without experience in the practice of yoga, which are in contact with children and adolescents in any field, teachers, yoga teachers, fathers, mothers, and for all those who are interested to learn about a new way of helping children and adolescents to feel good, relax, breathe, know and focus.
Contact: info@escuelamahashakti.com / 981 15 02 91 T / 620158792
Where: Yoga Center Mahashakti, Galicia
More information: http://escuelamahashakti.com/
Sunday, March 6th
Workshop of vegetarian Ayurvedic
Basics of kitchen ayurveda; The flavors; The spices; Recipes for every day; Products of organic origin. Cost 25 euros
Where: Centro de Yoga Sivananda Granada-afiliado. Street Angel, 13 18002 Granada. Phone 660288571
More information: http://sivanandagranada.es/