You are Professor of yoga? This is your program to continue to evolve
Este es un curso expresamente diseñado para profesores de Yoga ya titulados:
Programa Superior Teaching Yoga. Responde a una demanda real: seguir adquiriendo herramientas pedagógicas y compartiendo ese "algo más" en las clases con sus alumnos. Lo imparte la
Escuela Internacional de Yoga, institución de referencia como escuela de formación de profesores de yoga. Escribe Mayte Criado.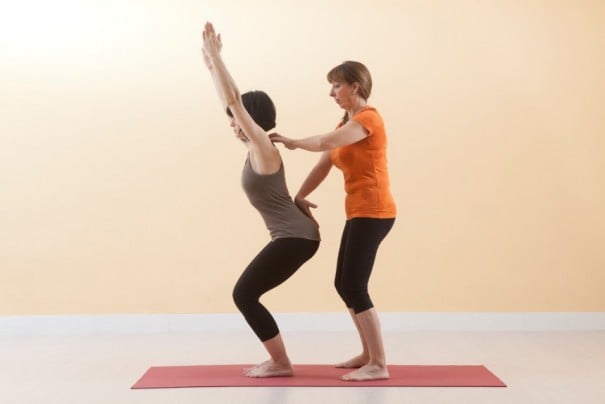 Los más de 10 años de experiencia de la International School of Yoga en la materia, y su excelente equipo y programa de Formación Certificada, respaldan el éxito obtenido año tras año en sus convocatorias.
Los alumnos que cursan la formación completa en la Escuela, tanto de 200 horas (Nivel I –Instructor-), como de 500 horas (Nivel II y III –Profesor-Master), salen con una preparación superior que les apoya y avala como profesores de Yoga. El final de la formación en la EIY, además de ser la conclusión académica de un intenso recorrido, representa también el comienzo del camino en solitario del alumno, profesor de Yoga, y de su evolución personal. Este es un proceso que nunca termina.
En este aspecto, la Escuela Internacional de Yoga ha querido dar un paso más y dedicar un curso expresamente a los profesores de Yoga ya titulados, el Programa Superior Teaching Yoga. And is there a demand real por parte de los profesores de Yoga, que siguen buscando inspiración: adquirir más herramientas y seguir compartiendo ese "algo más" que surge en su experiencia personal impartiendo clases.
El Programa Superior Teaching Yoga es un programa de apoyo y especialización para profesores de Yoga. Su objetivo es profundizar en la comprensión de la práctica y de la enseñanza del Yoga, ampliar conocimientos y consolidar las habilidades que añaden valor a las clases. Además, el programa ofrece al profesor la oportunidad de reencontrarse con la confianza, la libertad y la eficacia, mediante prácticas de plena conciencia.
Aportar más consciencia y sensibilidad
El Programa Superior Teaching Yoga, ha sido diseñado para enseñar los pilares fundamentales de la pedagogía del Yoga y para integrarlos en la metodología del profesor. Se propone enriquecer la práctica personal de forma directa, aportando conciencia y sensibilidad al Yoga que se vivencia en primera persona.
Este Programa está creado y dirigido directamente por Mayte Criado, quien comparte una visión integrada y global de la enseñanza del Yoga, un enfoque actual y renovado, al tiempo que ofrece al profesor-a una alta preparación y una completa formación específica basada en la precisión, la sensibilidad y la conciencia.
The benefits of this course are entirely aimed to humanitarian projects in Viet Nam of the Fundación Ananta.
The top program Teaching Yoga is taught in tres módulos independientes, dos módulos en modalidad residencial y un módulo presencial en la sede central de la EIY (Madrid). Cualquier profesor-a de Yoga puede elegir el que más le interesa, ya que cada módulo aborda temas diferentes pero complementarios con los contenidos de los otros módulos. Aunque los Módulos se cursan por separado, se recomienda la realización del todo el programa (80 horas).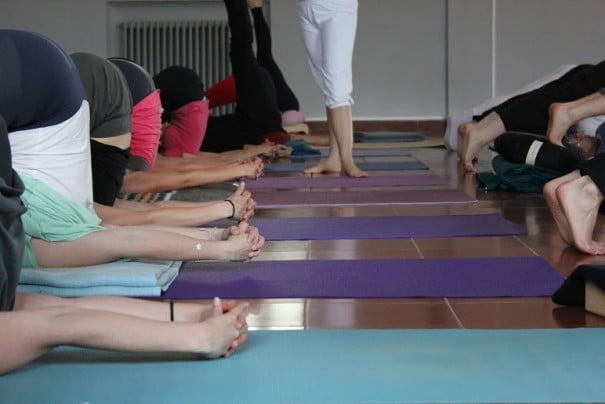 Módulo 1
30 horas: 3 días de retiro residencial
Del 29 de abril-16 al 2 de mayo 2016-en Rafelguaraf –Valencia-
Módulo 2
30 horas: 3 días de retiro residencial
Del 8 de septiembre al 11 de septiembre 2016-en Rafelguaraf –Valencia-
Módulo 3
20 horas: fin de semana en la EIY – Madrid (No residencial)
Del 2 al 4 de diciembre 2016
More information and reservation of places:

http://www.escueladeyoga.com/teaching-yoga
T 91 416 68 81 – 648 078 824 – 91 309 36 07.
Calle Fuencarral 134 -entrada Alburquerque- 28010. Madrid