Three new videos of Isabel Ward in TVE
El espacio dedicado al yoga que incluye el programa 'A punto con la 2' está teniendo mucho éxito de audiencia. Aquí te ofrecemos tres nuevos enlaces a las clases de Isabel Ward, con ejercicios de yoga fáciles, fluidos y eficaces para practicantes de todos los niveles.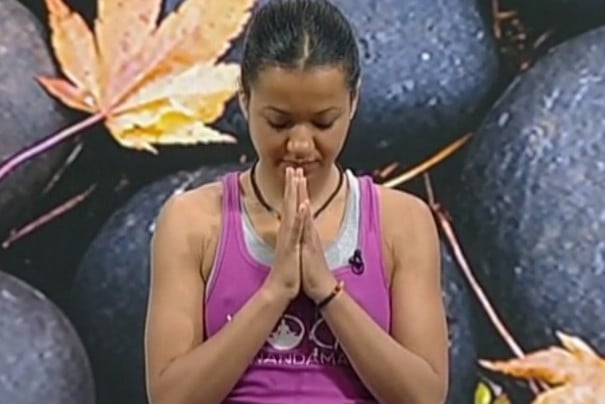 'To point to the 2' se emite de lunes a viernes, de 13:30 a 15:00 horas. Este magazine, conducido por Elisabet Carnice and Sergi Amat y producido en RTVE de Sant Cugat, que felizmente no incluye cotilleo ni rancios tópicos domésticos, sino ofrecer al espectador tendencias y conocimientos que ayuden a mejorar la vida cotidiana.
Every Friday 'at point 2' has had the good sense to end with a yoga class of Elizabeth Ward, fundadora de Yoga Anandamaya:
–Clase en vídeo del viernes 22 de enero
–Clase en vídeo del viernes 29 de enero