New video of yoga in 'To point to the 2'
Nuestra apreciada colaboradora Isabel Ward sigue difundiendo las excelencias del yoga en la segunda cadena de la televisión pública. Este es su último vídeo, emitido el pasado viernes 15 de enero. ¡No te lo pierdas!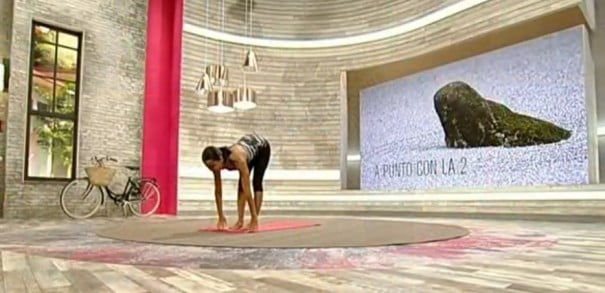 En él, Isabel introduce a los espectadores en la práctica del enraizamiento, la búsqueda de una base sólida y firme para estar en la vida.
http://www.rtve.es/alacarta/videos/a-punto-con-la-2/punto-2-yoga-punto-isabel-ward/3445437/
Our partner Elizabeth Ward, founder of Yoga Anandamaya, está rodando una serie de prácticas de yoga y meditación para este programa de la segunda cadena de TVE A punto con la 2.
Isabel was selected to lead these practices of yoga in the program from which the production team of the program will displayed some of their videos produced by Yoga network junto a Aomm.tv.