Encuentros con lo sutil: Claudio Naranjo
El próximo jueves

día 10 de diciembre a las 20.00 horas en el Auditorio de Conde Duque de Madrid, presenta su nuevo

Book Claudio Naranjo

, que estará acompañado por

Javier Esteban, conductor del ciclo 'Encuentros con lo sutil',

y por el editor de la obra,

Agustín Pániker.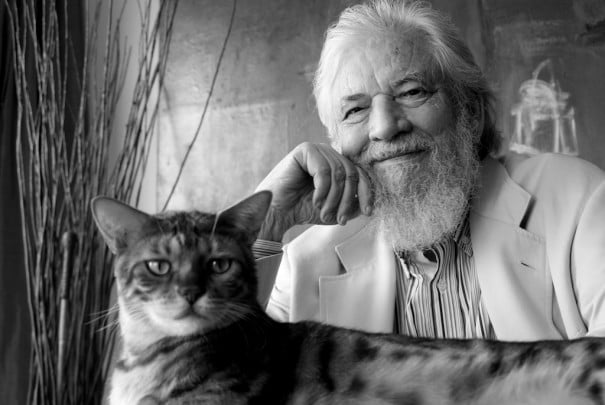 Presentation of the book Claudio Naranjo La vida y sus enseñanzas, editado por Kairós, que ya está a la venta en librerías.
No te pierdas esta oportunidad para escuchar al carismático Claudio Naranjo, quien se ha convertido en un referente mundial en la integración de la psicología occidental y las escuelas espirituales orientales.
Ha sido recientemente nominado candidato al Premio Nobel de la Paz en reconocimiento a una vida dedicada a la superación de la persona y la mejora de la sociedad.
The book La vida y sus enseñanzas recoge las enseñanzas de vida que el gran terapeuta comparte a través de un diálogo profundo e integrador con Javier Esteban. Naranjo ha sido el niño herido, el joven buscador, el hombre iluminado, maestro de eneagrama, eminente gestaltista, conductor de meditaciones, chamán, pulidor de egos, sabio incómodo, pedagogo revolucionario y hacedor de puentes entre la tierra y el cielo…
El relato íntimo de estas páginas transita desde la contracultura californiana hasta las cumbres de la meditación, desde el psicoanálisis hasta las plantas maestras, desde la universidad de Berkeley hasta la creación del SAT, desde la iluminación hasta la noche oscura del alma, desde la terapia hasta la espiritualidad.
Más información y descargar las entradas al acto en:
http://www.encuentrosconlosutil.com/
http://editorialkairos.com/catalogo/claudio-naranjo-la-vida-y-sus-ensenanzas