Exploring Yoga with François Raoult, in Madrid
François Raoult es uno de los más reconocidos profesores de las yogashalas de todo el mundo. Los días 13, 14 y 15 de noviembre estará en Madrid ofreciéndonos un interesante curso.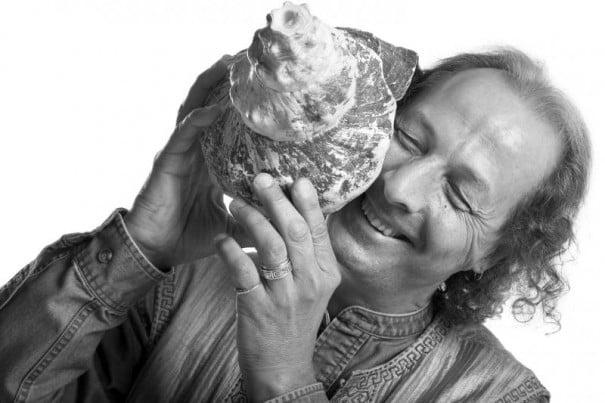 Founder and director of OpenSkyYoga Center en Rochester, Nueva York, Francois Raoult enseña Yoga desde 1975. Dirige seminarios, retiros internacionales y formación del profesorado a nivel mundial.
Graduado por la École Nationale de Yoga en París, se encuentra entre los primeros instructores franceses de Yoga que estudió en Pune, India con B.K.S Iyengar. He has also studied meditation with master Thich Nhat Hanh, Ayurveda with the Dr. Robert Svoboda and anatomy with Thomas Myers. Diplomado en Gong Yoga Going y "Reír sin motivo", ha realizado el programa de "El Sonido Sanador Internacional" y también tiene el título de Etnomusicología.
El Curso de Exploración Yóguica del 13 , 14 y 15 de noviembre
Conectando Asana, Pranayama y Naada (posturas, respiración y sonido):
–Viernes, 13 de noviembre, de 18 :00 a 21 :00- Clase Magistral sobre la Columna en las Posturas
Se observará la respiración en flexión y en la extensión.
Se practicará analizando las curvas lumbares y dorsales de la columna, tomando como ejemplo la postura Adomukha Svanasana (perro boca a bajo) y Supta Padangustasana etc…
Se trabajarán otras posturas clásicas, terminando con una relajación profunda.
–Sábado, 14 de noviembre: de 10:00 a 13:00- Tadasana: Buscando el eje vertical
Definición y variantes.
Posturas de pie encontrando el eje vertical cósmico.
De 14:30 a 17:30- El Arete de Ir hacia Adelante en tu práctica de yoga y en ti vida cotidiana
Posturas hacia delante (sentadas e invertidas)

–Domingo, 15 de noviembre: de 10 :00 a 13:00- El Yoga del Pie
Ajustes de los pies y talones en las asanas.
Anatomía y práctica.
Pronación y supinación del pie.
Preparación para padmasana.
Reconstrucción de los arcos del pie.
Como prevenir y minimizar patologías comunes podales.
De 4:30 a 17:30- Pranayama y el Yoga del Sonido
Pranayama ujjayi y bhramari, se realizarán sentados y tumbados.
Posturas restorativas que ayudan a mejorar la respiración y la relajacion profunda.
Naada yoga – se realizarán audiciones de música sagrada.
Todas las sesiones incluirán algunas canciones de mantras.

Prices:
Solo viernes: 25€ / Fin de semana completo: 150€ /b Sábado y domingo: 130€ / Sesiones individuales: 35€
Where: City Yoga – C/ Artistas, 43 28020. Madrid, / T 91 553 4751 – 91 025 9233 – 685 549 906
More information: http://www.city-yoga.com/agenda/item/635-asana-pranayama-y-naada