Ravi Ramoneda en concierto en la Basílica del Pi
Este sábado 24 de octubre el músico Ravi Ramoneda dará un concierto en un marco mágico como es la Basílica de Santa María del Pi, en pleno barrio gótico de Barcelona. La apertura del concierto correrá a cargo de Spirid Bird.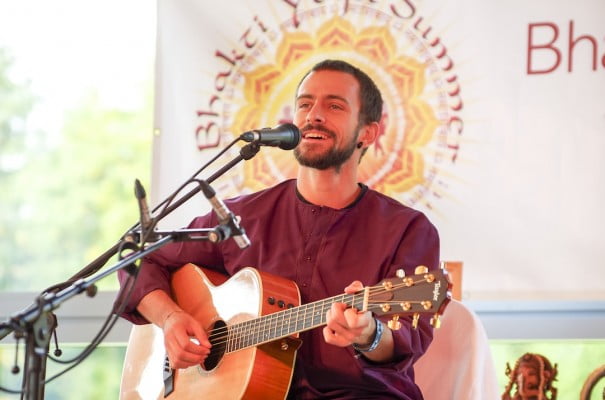 Vuelve Ravi Ramoneda with one propuesta más madura y profunda, un año después del emotivo concierto de la Basílica del Pi en Barcelona, en el que nos acarició el alma agrupando un equipo de músicos con los que ha compartido el camino durante los últimos años en las diferentes etapas de su versátil trayectoria musical y que acogió a más de 600 personas.
Ahora, después de expandir su mensaje a lo largo del año por Suramérica y Europa, y más consolidado como grupo con Tara Walsh and Rafa Martínez, con el productor de su último disco, Joan Miró, y con las brillantes colaboraciones especiales de María de Pace and Gonzalo Abarca, vuelve para acompañarnos de nuevo a través del Canto Sagrado a un profundo e íntimo viaje al corazón.
Además, disfrutaremos de una apertura excepcional con Farran Sylvan James and David Sitges Sardà, el grupo Spirid Bird, presentando en exclusiva algunas piezas de sus nuevo disco.
Todos ellos nos invitan con entusiasmo a formar parte de esta mágica y poderosa experiencia.
It organizes: Prana Ananda & Batec

Contact: batec.comunicacion@gmail.com / T 670 059 477 – 629 144 297.

Address: Plaça del Pi, 7, 08002 Barcelona.