The journey to the inside
Nos vienen engañando desde hace mucho tiempo y hemos caído en la trampa. Nos han dado bisutería por joyería, cristal por diamante, nácar por plata. Nos han hecho creer desde hace milenios que la dicha viene de afuera, que sin lo externo no somos nada, que la diversión y el entretenimiento son la felicidad, que los excesos satisfacen y contentan, que el tener es lo esencial y no el ser. Escribe Ramiro Calle.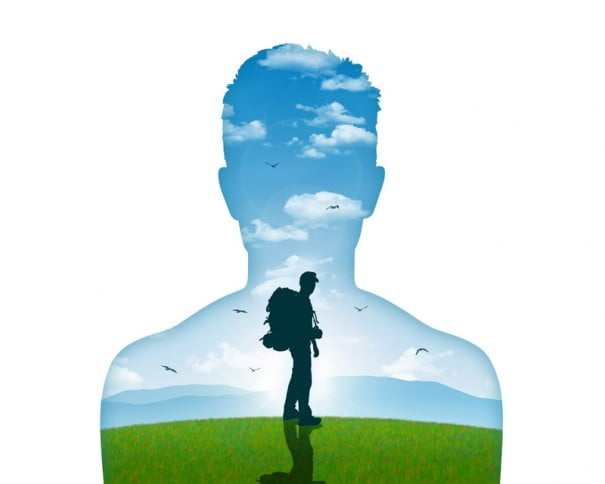 Nos han adoctrinado para depender de todo lo exterior, nos han inculcado necesidades y deseos que no son nuestros, nos han precipitado al ruido, al estrés, a la acción desmesurada y al distanciamiento cada día mayor de nosotros mismos que nos hace vivir de espaldas a nuestra auténtica identidad.
Hemos entrado en el laberinto de lo engañoso, lo ilusorio, lo banal y superficial, que se ofrece como néctar y es veneno. Al final hemos sido capturados en la espiral de la alienación. Queremos conocerlo todo, pero no tenemos ningún interés en conocer al conocedor. Miramos las estrellas, si es que las miramos, pero no nos miramos a nosotros mismos en lo profundo. Somos los grandes desconocidos para nosotros mismos. Tan externalizados estamos que hemos dejado de ser y nos hemos vuelto mediocres imitadores, un reflejo anodino de las influencias del exterior, en la red de viejos patrones y pautas que nos roban el discernimiento.
Si algo urge para recuperar nuestra salud psíquica y establecernos en nuestra propia y real naturaleza, es el viaje hacia los adentros; aprender a escudriñar en uno mismo y desconfiar de las falsas promesas e inciertas expectativas de esta sociedad que conspira contra el individuo y es regida por poderes putrescibles y gobernantes de mente ofuscada y corazón de madera.
Solo en el viaje hacia los adentros es posible hallar la paz interior que le da un sentido a la vida, que por un lado esclarece la mente y, por otro, hace compasivo el corazón.
Para hacer posible esta singladura por el océano interno se nos han facilitado las herramientas necesarias. A través de la meditación, la contemplación u otras técnicas de introspección, desconectamos del mundo exterior durante unos minutos para ir hacia los adentros.
No se trata de ser un necio subiendo y bajando por la misma orilla una y otra vez, sino de cruzar de la orilla de la servidumbre a la libertad. Nada es comparable a la paz interior, pero tan hipnotizados estamos yendo a ninguna parte que perdemos de vista el objetivo fundamental, que es convertirnos en nosotros mismos.
Calle Ramiro

More than 50 years has been Calle Ramiro teaching yoga. He began teaching at home and created an Academy of yoga correspondence for all Spain and Latin America. In January of l971 opened its Yoga Center Shadak, that have already passed more than half a million people. His 250 published works include more than fifty devoted to yoga and related disciplines. He has made Yoga the purpose and sense of his life, having traveled a hundred times to India, the homeland of yoga.

Watch the Calle Ramiro Facebook:
https://www.facebook.com/pages/Ramiro-ACalle/118531418198874