Good discipline
Ante la palabra "yoga" algunos dan un respingo. Está asociada a una persona cabeza abajo, a hojas de lechuga y granos germinados, a ejercicios inverosímiles y limpiezas intestinales. La caricatura de esta hermosa técnica es una persona adoptando una postura retorcida y una disciplina férrea para domesticar a un cuerpo de natural perezoso, gordito y travieso. Una disciplina militar para domesticar al rebelde y cazar a la escurridiza mente en una red de
Om, Om, Om
… Escribe Isabel Solana.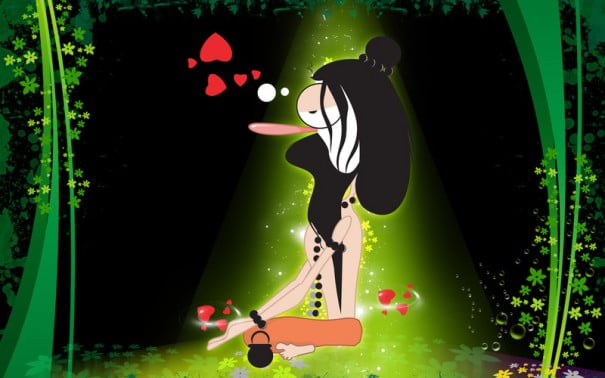 Algo de todo eso hay. Las posturas de yoga no son las que hacemos delante del ordenador, rompen nuestra rutina corporal y nos dan otra experiencia. La mayoría necesitamos cambiar la inercia de hábitos y adicciones que nos llevan derechito a la degeneración y la enfermedad. Nos hace falta disciplina. Pero… como dijo Krishnamurti, la meditación no puede ser un problema más. El yoga no debe ser otra posibilidad para sentirnos culpables o fracasados. La disciplina sin culpa. La fuerza de voluntad sin violencia. Eso es yoga.
Estamos troquelados por el pasado y cuando decidimos cambiar, hemos de echar mano de nuestro poder personal para liberarnos de esa cárcel y construir un nuevo sistema nervioso. Enfrentemos ese reto con firmeza y suavidad a la vez. Todo un arte. Repito: hacer yoga es ser firme y suave a la vez, stira-suka. Hacer yoga es hacer arte con la vida, es bailar con las dificultades, cantar con las emociones, ser arquitecto de tu postura, poeta de tus dudas, chef de tus decisiones, director de tus personajes. Es el arte de deshacerse, descreerse, reinventarse, reconstruirse, renacerse, reevaluarse, desmontarse y volverse a montar usando la destreza de una actitud que no hiere y que no descalifica.
Hacemos yoga cuando dejamos que la crisis nos revuelque, como cuando nos soltamos dentro de las olas grandes, el cuerpo flojo y salimos de ella despeinados pero interesados por el nuevo escenario. El yoga de la vida nos pide una destreza especial para evolucionar sin matar al que fuimos, que todavía vive dentro de nosotros y que merece respeto, caray.
Me cae bien el rebelde, perezoso, gordito y vicioso que hay en nosotros. Trátalo con ternura; ya sabemos que ese tramposo no debe dirigir nuestras vidas pero enriquece nuestro trasfondo, nos da la sonrisa de la tolerancia cuando nos equivocamos y la generosidad de la camaradería cuando nuestros amigos de antes siguen acostándose demasiado tarde y demasiado borrosos. Disciplina de la buena, eso es yoga.
Isabel Solana. Teacher and trainer of Kundalini Yoga. Cocreative of Happyyoga. www.happyyoga.com.