Raja Yoga, the science of mental and physical control
Hay cuatro sendas principales en el yoga:

Karma Yoga,

Bhakti Yoga, Jñana Yoga

y Raja Yoga. Cada una se ajusta a un temperamento o a una aproximación diferente a la vida. Todas conducen, en última instancia, al mismo destino: la unión con Brahman o el Absoluto. Y las lecciones de cada una deben de ser integradas si se desea lograr verdadera sabiduría. Hoy veremos el Raja Yoga. Es un texto de Centro Sivananda de Madrid.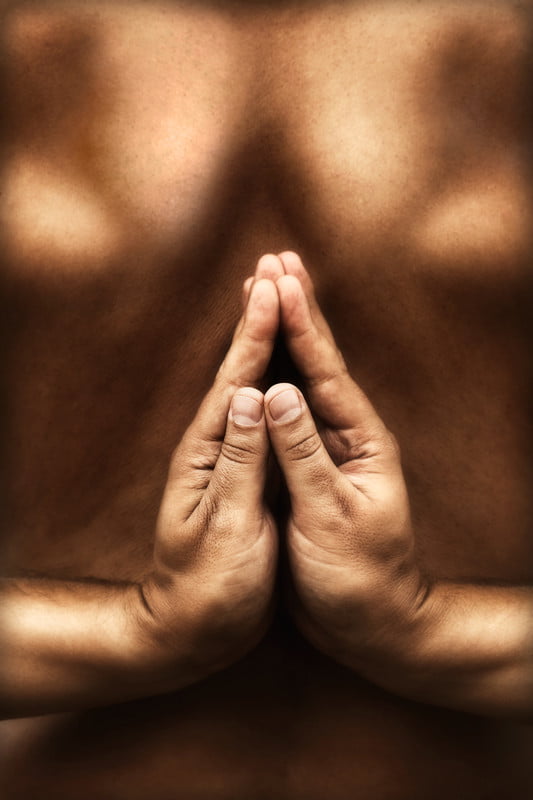 Los 8 Pasos de Raja Yoga
Compilados por el sabio Patanjali Maharishi en los Yoga Sutras, los ocho pasos son una serie progresiva de etapas o disciplinas que purifican el cuerpo y la mente, llevando al yogui hacia la iluminación. Son:
1. Yamas
Los Yamas o restricciones (los No) se dividen en cinco preceptos morales, cuyo objetivo es destruir la naturaleza inferior. Deben ser practicados y desarrollados en el cuerpo, pero más importante aún en el espíritu. Todos deben ser practicados con la palabra, el pensamiento y la acción.
Ahimsa o no violencia

Satyam o veracidad

Brahmacharya o moderación en todo (control de todos los sentidos). También se refiere al celibato.

Asteya o no robar

Aparigraha o no codiciar
2. Niyamas
Los Niyamas u observancias. (los Sí). También se dividen en cinco y completan los preceptos éticos que comienzan con los Yamas. Estas cualidades son :
Saucha o pureza. Limpieza interna y externa.

Santosha o contentamiento

Tapas o austeridad

Swadhyaya o estudio de los textos sagrados

Ishwara Pranidhana es vivir constantemente tomando conciencia de la presencia divina. (entrega a la voluntad de Dios)
3. Asanas
Positions
4- Pranayama
Regulación o control de la respiración. Asanas y Pranayama forman la subdivisión de Raja Yoga conocida como Hatha Yoga.
5- Pratyahara
Control de los sentidos para poder calmar la mente.
6- Dharana
Concentración. Los últimos tres pasos constituyen la práctica interna de Raja Yoga. Cuando se logra Dharana, nos lleva hacia el paso siguiente:
7- Dhyana
Meditación es el estado de pensamiento puro y absorción en el objeto de meditación. En Dhyana aún hay dualidad. Cuando se perfecciona, Dhyana lleva al último paso:
8- Samadhi
Estado de supraconciencia. En Samadhi se experimenta la no dualidad ó unidad. Este es el estado de conciencia más profundo y elevado, donde el cuerpo y la mente han sido trascendidos y el yogui es uno con el Ser o Dios.
More information: http://www.sivananda.es/yoga/cuatro-sendas