DIY/ Qué es y para qué sirve el yoga
El DIY, Día Internacional del Yoga, 21 de junio, va acercándose. Está bien ese invento de los "días internacionales" (que tanto gusta a los políticos)
para divulgar y apoyar causas que lo merecen. Pero no serviría de mucho quedarnos simplemente mirando el escaparate, sin entrar a conocer más lo que hay dentro. Por eso hoy (y en días sucesivos) compartimos y publicamos cuatro puntos de vista que nos han parecido muy interesantes.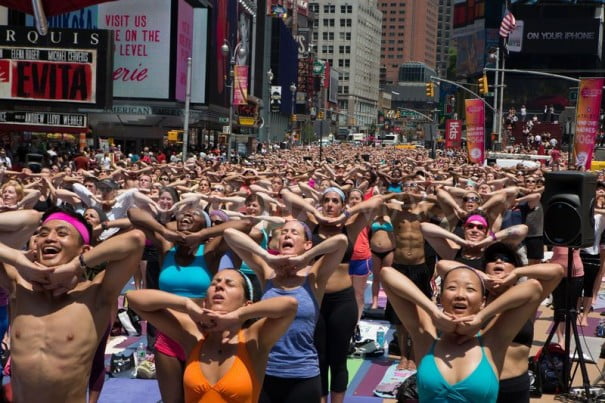 (Foto reproducida de un artículo de Hinduism Now! con este título: "El cristianismo enganchado al yoga: 20 millones de americanos siguen a Patanjali")
Dos de los artículos que hoy publicamos están escritos para Yoga network, y pueden ampliarse en estudios personales:
Study of the Yoga Sutras from its own tradition / part 1
The wisdom of Yoga through the ages
Otros dos puntos de vista están contenidos en dos interesantes y muy distintas entradas que reproducimos para compartirlas desde aquí, y que se publican en dos blogs que nos gustan mucho:
¿Por qué el Yoga es una ciencia?

Reproducido del blog

Son of neighbor

7 aspectos esenciales del Yoga que no aprenderás en YouTube.

Reproducido del blog

Insayoga.com
* Llamada a los colaboradores y practicantes con deseos de tomar la pluma para aportar sus conocimientos sobre Yoga: contactadnos e iremos publicando vuestros artículos. Queremos celebrar el Día Internacional del Yoga con un libro en el que se recopilen todos los trabajos.