Thank you for trusting Yoga network
Hay algunos lectores que nos llaman preguntando cómo publicar sus cursos y talleres en
Yoga network.
Lo explicamos de nuevo y a la vez expresamos otra vez nuestro agradecimiento a todas las personas que nos han confiado el anuncio y divulgación de sus actividades, pues ello hace posible la existencia de esta revista dedicada por completo al yoga y la meditación.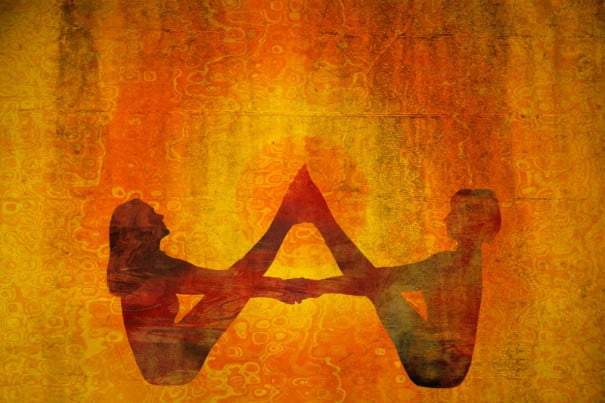 Nuestro profundo reconocimiento a todas esas personas y centros que deciden publicitarse en Yoga in network, pues deben saber que gracias a su apoyo, confianza y esfuerzo esta revista puede financiarse.
Como nosotras, las editoras de Yoga in network, sabemos que no hay nada que nos guste más que divulgar y promocionar la excelencia de esos cursos, seminarios y talleres que acercan el mejor yoga a las personas y a la sociedad. Así, es una enorme satisfacción para esta revista conocer que hemos colaborado a que un evento en torno al yoga de calidad (que son la inmensa mayoría) haya sido un éxito de seguimiento.
¿Cómo publicar en Yoga en Red?
Opciones gratuitas:
-Directory: Aquí puedes inscribir tu centro con todos sus datos: (http://www.yogaenred.com/alta-en-directorio/)
-Agenda: To publish the workshops, courses, retreats and events in general to organize in your Center. The following information is required: (have them to send to: info@yogaenred.com)
Date of the event (no date not published; it is an agenda, and as ordered by dates).
Title of the event.
Place where it is held.
Brief explanatory text.
Contact (mail, web...).
But if you're thinking about something destacado, que permanezca visible durante un tiempo, que pueda explicarse bien, que lo reciban en boletín 7.000 personas reales orientadas hacia el yoga y la meditación…
Contratar un anuncio:
Un anuncio o banner sobre el curso o la actividad que organizas es lo más completo y eficaz. Cada vez que se abre una página de Yoga network -y se viene haciendo 40.000 veces cada mes- los anuncios son visibles.
Estas son sus ventajas:
Estos banners van enlazados a la web del anunciante,

multiplicando su visibilidad.

El diseño del anuncio corre de cuenta de

Yoga network.

Se refuerza con la publicación de un

special article

con los datos de la actividad y del centro. Ese artículo se publica en la portada de la revista y

se envía a través de nuestros boletines semanales a 7.000 direcciones de suscriptores.

In addition

se publica en el Facebook y Twitter de

Yoga in network,

para asegurar la maxima difusión.
En cuanto a los formatos y tarifas:
Hay banners de diferentes medidas y precios, a partir de 150 euros/mes el tamaño más pequeño.
Los banners, en sus diferentes tamaños, también pueden encabezar los boletines semanales que se envían directamente a los 7.000 suscriptores (banners de patrocinio de boletineso newsletters).
They are provided for large descuentos a partir de 6 anuncios al año.
En dos años y medio de relaciones con anunciantes, podemos asegurar que la experiencia de nuestros clientes ha sido muy satisfactoria, según sus propios comentarios, habiéndoles ayudado a conseguir sus objetivos de completar cursos y talleres. ¡Y la prueba es que la mayoría repite!
No dudes en contactarnos si necesitas más información o algún tipo de aclaración.
Escribe o llama a info@yogaenred.com and teléfonos 629-833-632 and 616 015 933.