The quality of the current yoga
Tenemos la gran suerte de contar en España con una gran cantidad de excelentes profesores de Yoga, al tiempo que un interés creciente en todas las capas de la sociedad por esta ciencia del alma y filosofía de vida al mismo tiempo. Escribe Emilio J. Gómez.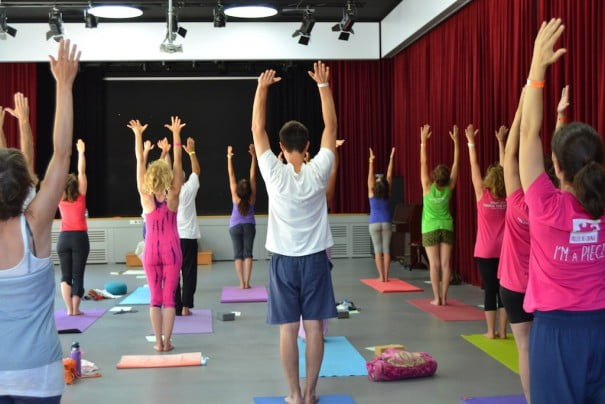 Considero que lo que importa es el interés y la práctica, especialmente en los profesores. Y estos cada vez son más en número y mejores en calidad. Cada día se abren nuevos centros de Yoga, cada día aparecen nuevos grupos de practicantes. Ya no es nada nuevo ver a alguien por la calle con la esterilla de yoga a la espalda. Por fin, algo diferente se está moviendo.
Cada vez más personas conocen el Yoga. Cada vez más jóvenes se acercan a su práctica; quieren saber, conocer, aprender… Cada vez más personas mayores comienzan su práctica haciendo alarde de la sentencia de que para el Yoga no hay edad: mientras puedas respirar puedes hacer Yoga.
Personas de todas las edades saltan a la esterilla a diario a realizar su práctica de asanas. Hombres y mujeres de toda condición social se sientan a diario sobre su cojín para sentir su cuerpo, observar sus pensamientos y percibir sus emociones sin dejarse llevar por ninguno de ellos, al menos durante el tiempo que dura la práctica. No está nada mal.
Poco a poco, la consciencia se despierta y se va abriendo paso. El cambio auténtico ha de ser fruto de una evolución de la consciencia, primero en el individuo, y cuando ya sean muchos los seres, ocurrirá en la sociedad. Estamos viviendo una época de cambio de paradigma; lo que ayer era válido hoy no lo es, y el Yoga puede ser el gran instrumento que nos ayude a pasar sin demasiada fricción a través de los cambios sociales que nos están tocando vivir. Ojalá que entre todos podamos extender más y más el Yoga, no sólo por España, sino por todo el mundo.
Emilio J. Gomez

Es profesor de yoga de la Escuela de yoga Silencio Interior, imparte clases Hatha & Radja yoga y dirige retiros de Silencio Interior.

Contact: info@silenciointerior.net

More information: http://www.silenciointerior.net/