Medicaments for the soul
El otro día en la clase de yoga mental y meditación estuve hablando sobre el sufrimiento psíquico y el núcleo de caos y confusión que subyace en la psique, así como de sus causas de acuerdo con los grandes sabios de Oriente… Escribe Ramiro Calle.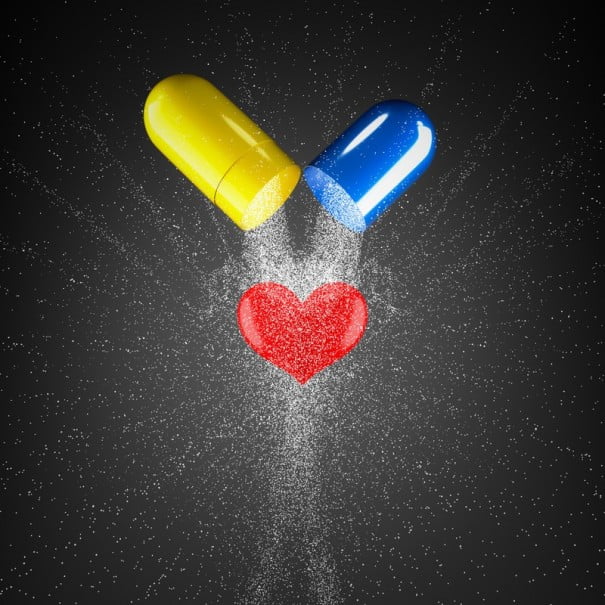 Estaba en clase una persona que me despierta un profundo cariño y una enorme admiración. Se trata de una de las mejores personas que conozco, un verdadero karma-yogui. Es el doctor Rafael Rubio, internista del hospital Doce de Octubre y un brillantísimo profesional. Señaló, muy acertadamente, que tras un acertado diagnóstico, era necesario un eficiente tratamiento, y me invitó así a referirme a los medios, y "medicamentos", de los que se sirve el yoga para poner orden dentro de la persona y favorecer su salud psíquica, su equilibrio emocional y en suma su armonía.
Dije en la misma clase que compartiría el tema con los amigos de mi facebook (siempre tan magistralmente llevado por mi buena amiga Liliana Riesco). Así que voy a sintetizar. Sufrimos psíquicamente y hay causas de ese sufrimiento, sin duda, siendo las no menores nuestro alborotado e incontrolado pensamiento y las tendencias insanas de ofuscación, avidez y odio que enraízan en la mente. Se requiere, pues, reorganizar nuestra psique,estabilizar la mente y poner los medios para evolucionar conscientemente.
El yoga es un conjunto de instrucciones y métodos. Existe en el yoga una gran "farmacia" con medicamentos muy antiguos y solventemente verificados. El yoga no se mueve por creencias, sino por experiencias. Tenemos que atender lo mejor que podamos las distintas fuentes de energía o vitalidad (prana): la alimentación pura, la respiración correcta, el descanso adecuado (incluyendo la relajación profunda), el sueño reparador y las impresiones mentales positivas.
Otras fuentes de energía son el ejercicio inteligente (nosotros proponemos como el más completo y de gran alcance psicosomático el hatha-yoga), el contacto con la naturaleza, the intereses vitales, las lecturas inspiradoras, la friendship y otras. No hay que olvidar como fuente muy importante de vitalidad el entrenamiento de la atención consciente, a través de la práctica de la meditation y de llevar la atención a nuestras actividades cotidianas, estando también más vigilantes a lo que pensamos, decimos y hacemos.
Hay que darle la bienvenida a todo lo que nos ayude a conocernos, transformarnos y realizarnos. Juega un papel muy destacado la autoobservación para conocernos e ir superando autoengaños, pretextos y justificaciones falaces, inútiles sentimientos de culpa y frustraciones. Mediante la atención y la voluntad tenemos que ir aprendiendo a transformar actitudes insanas en sanas y a desplegar en la mente estados de lucidez y compasión.
Tenemos que ir superando conflictos internos y contradicciones que nos alienan. Tambien es de gran ayuda el no expresar tanto las emociones negativas y aprovechar las dificultades como maestras para el autodesarrollo, valorando el esfuerzo. Contamos con un gran número de herramientas prácticas (medicamentos), pero igual que de nada sirve leerse el prospecto de una medicina si no se ingiere, de nada sirve conocer estas técnicas si no se ponen en práctica.
Una persona puede aprender a irse autorregulando y progresando interiormente, pudiendo elimimar mucha desdicha psíquica y sentirse mucho mejor para el propio beneficio y el de los demás.
Calle Ramiro

More than 50 years has been Calle Ramiro teaching yoga. He began teaching at home and created an Academy of yoga correspondence for all Spain and Latin America. In January of l971 opened its Yoga Center Shadak, that have already passed more than half a million people. His 250 published works include more than fifty devoted to yoga and related disciplines. He has made Yoga the purpose and sense of his life, having traveled a hundred times to India, the homeland of yoga.

Watch the Calle Ramiro Facebook:
https://www.facebook.com/pages/Ramiro-ACalle/118531418198874