La iluminación no existe
Todo lo que se pueda pensar, sentir o experimentar a nivel físico, e incluso lo que se haya podido vivenciar a nivel espiritual, no es más que un sutil velo que impide percibir lo Real, lo Inmutable, aquello que nunca cambia y que sin embargo es, precisamente, lo que permite toda percepción. Escribe Emilio J. Gómez.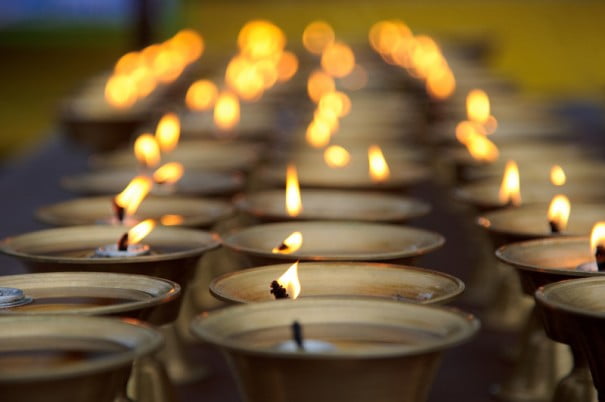 "Todo es consciencia"
Sri Ramana Maharshi
The consciousness es como el telón de fondo del escenario donde se representa la vida. Gracias a la consciencia los pensamientos, emociones y sensaciones existen. Gracias a la consciencia, ahamkara, el ego, surge de la nada y llega a parecer real. Gracias a la sutil e invisible consciencia surge la identificación con el personaje que se ha creado.
La consciencia está siempre, pero el ser humano se ha olvidado de ella. De repente se la puede recordar cuando, por ejemplo, tras un accidente, el médico pregunta: "¿Hubo pérdida de consciencia?". Entonces uno se da cuenta de que durante un tiempo dejó de existir. ¿Quién era en ese momento? ¿Qué era?
Sin la consciencia no se es nada. Con la consciencia se sabe ser. Uno se sabe ser la luz invisible que le permite continuar el juego de vida que se ha inventado. En realidad, todos estamos jugando, la diferencia es que unos lo saben y otros han decidido jugar a que no lo saben.
Todos somos consciencia. La iluminación no existe; si existiera no sería algo a conseguir, sino un darse cuenta de que ya se forma parte del océano infinito de la consciencia junto con todos los demás seres, sus hermanos.
Emilio J. Gomez

It is the silence inside yoga Association yoga teacher and teaches Hatha & Radja yoga in El Escorial (Madrid).

Contact: info@silenciointerior.net

More information: http://www.silenciointerior.net/
Did you like this article?
Subscribe to our RSS so you don't miss anything