The power of the word
La palabra tiene un gran poder, porque deja huellas en el alma de los seres humanos. Son muchas las personas que es como si tuvieran en la lengua un estilete para herir a los demás. Todos tendríamos que aprender a vigilar y controlar la palabra y así evitaríamos herir a los seres queridos innecesariamente. Escribe Ramiro Calle.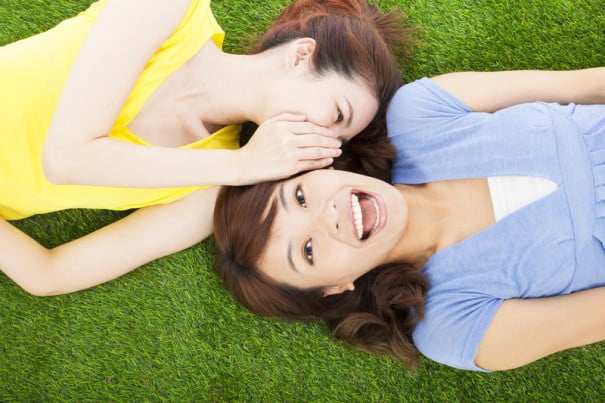 El descuido en este sentido nos hace servirnos de las palabras muchas veces como si fueran dagas para vulnerar a los otros. Como si fuéramos jueces de profesión, siempre estamos juzgando. Olvidamos que una vez dicha la palabra, ésta nos hace sus cautivos.
Hay un adagio significativo: hay tres cosas que nunca pueden recuperarse: la flecha disparada, la palabra dicha y la oportunidad perdida. ¡Qué innecesariamente crueles podemos llegar a ser con la palabra! En lugar de utilizarla para abonar cariño, ternura, acercamiento y óptima comuncación, dejamos que se envenene y nos servimos muchas veces de ella para criticar acremente, sembrar discordia en lugar de concordia o, en el peor de los casos, calumniar o difamar.
Un yoga muy importante es el del control de la palabra. Ser veraces pero delicados; firmes pero no mordaces, ni groseros, ni agresivos. Mucha gente se tiene por no agresiva, pero lo es con sus palabras hoscas o secas, sarcásticas o irónicas. La palabra puede confortar o desmoralizar, ser amistosa o venenosa, acercar o distanciar, crear amistad o enemistad, ayudar o desayudar. Tal es el poder de la palabra y por eso es necesario entrenarse en dominarla.
Si la palabra no es para construir, mejor es guardar el noble silencio. Ser virtuoso con la palabra (en el doble sentido de ético y de saber manejarla con amor) es un gran don. En esta época muchas personas utilizan la palabra como ponzoña, malintencionadamente; otras reflejan en el descontrol sobre la palabra su descontrol mental.
Los grandes sabios de Oriente nos han insistido en la necesidad de adiestrarse en la denominada "triple vigilancia": la de la mente, la de la palabra y la de los actos. Las palabras que nacen de la ofuscación deben evitarse; las que surgen de la soberbia, deben controlarse; las que brotan irreflexivamente deben dominarse. Ojalá un día las palabras puedan ser como pétalos aromáticos que se expanden con el viento de la compasión. De otro modo, mejor es callar y amar, como mi gato Emile.
Calle Ramiro

More than 50 years has been Calle Ramiro teaching yoga. He began teaching at home and created an Academy of yoga correspondence for all Spain and Latin America. In January of l971 opened its Yoga Center Shadak, that have already passed more than half a million people. His 250 published works include more than fifty devoted to yoga and related disciplines. He has made Yoga the purpose and sense of his life, having traveled a hundred times to India, the homeland of yoga.

Watch the Calle Ramiro Facebook:
https://www.facebook.com/pages/Ramiro-ACalle/118531418198874