News of the Sivananda Center in September
El Centro de Yoga Sivananda nos ofrece variadas propuestas para este mes de septiembre: una jornada de puertas abiertas y un intensivo de meditación. Reserva tu plaza.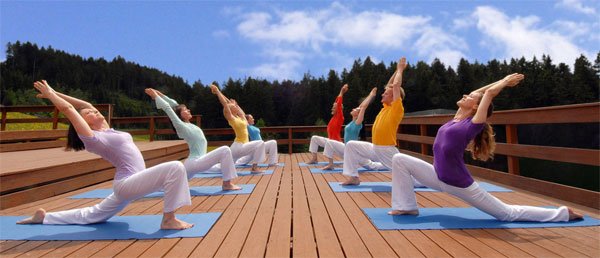 Jornadas de puertas abiertas
When: Sábado 27 septiembre 2014
La mejor forma de conocer y experimentar en directo el Yoga y la Meditación. Entrada libre. Los beginners son bienvenidos.
Horario de la jornada:
16.30h: Recepción

17.00h: Clase de yoga

18.30h: Infusión

19.00h: Introducción a los 5 principios del yoga




– Ejercicio adecuado




– Respiración adecuada




– Relajación adecuada




– Alimentación adecuada




– Pensamiento positivo y meditación

20.30h: Degustación vegetariana
Intensivo de meditación (2 clases)
When: 20 y 21 de septiembre / 8 y 9 noviembre / 24 y 25 enero. Sábados y domingos de 16.30h a 18.30h
Síntesis de los temas y practicas del curso "Introducción a la meditación" en dos dias.
 Donativo sugerido: 35 € (30 € socios, 25 € paro y estudiantes).
More information: http://www.sivananda.es/meditacion.htm
Centro de Yoga Sivananda

C/Eraso, 4. Madrid. Teléfono: 91 361 51 50 / E-mail: madrid@sivananda.net