Course of deepening on the science and art of yoga
Una oportunidad muy especial para estudiantes y profesores de diferentes escuelas o estilos que quieran profundizar y disfrutar de la práctica personal, así como adquirir herramientas que permitan generar cambios positivos en su vida y en su entorno. Del 17 al 24 de agosto con Tomás Zorzo, Rama.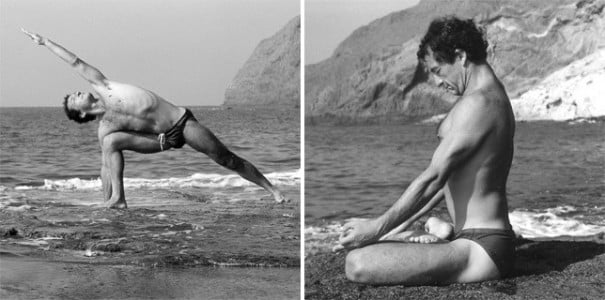 El lugar, increíble: Lalita Devi, Escuela de vida. Acebo (norte de Cáceres). En el impresionante Valle del Linar (Sierra de Gata). Rodeados de arroyos de montaña, castaños centenarios, bosques de robles, todo tipo de fauna, biodiversidad. Habitaciones dobles, triples y comunes. Sala de 220 m2 con fuego, biblioteca, terrazas, tienda, jardines y zonas de baño.
Enfocaremos la enseñanza de una forma holística y personalizada, abordando, entre otros, los siguientes temas:
Improvement of the asanas (Siksana Krama Yoga).

Comprensión del Sistema Vinyasa.

Movimiento y respiración.

Pranayama, dristis, bandhas and mudras.
Obstacles in practice.
Principles of Yogaterapia.
Study of the Yoga Sutras.
Meditation and yoga psychology.
El profesor: Tomás Zorzo, Rama
Lleva más de 30 años dedicados a la enseñanza y transmisión del yoga. Ha estudiado con profesores de renombre internacional como Pattabhi Josi, Iyengar, Desikachar, A.G. Mohan, Swami Vishnudevananda, Ambu (Aurobindo Ashram). Formado también en psicología humanista y diferentes terapias corporales (bioenergética, masaje, respiración). Tomás es uno de los pocos estudiantes europeos que está titulado por Pattabhi Jois y ha completado la tercera serie de Ashtanga Yoga. Profundamente inspirado en la enseñanza de Krishnamacharya.
Dos clases diarias, meditaciones profundas, sesiones de relajación, masaje…
Price: 590€ hasta el 15 de julio. 620€ del 16 de julio hasta el día del curso.
Information and registration: Mara. T 618 836 218 / info@essentiabienestar.com / www.yogashtanga.com