Would you like to know more about your farms?
Es una novedosa manera de profundizar en la práctica del yoga. Nuestros principales centros psíquicos, conocidos como chacras, crean un mapa que nos permite
conocernos, disolver lo que nos impide ver a la luz de la consciencia y de esta forma despertar todo el conocimiento que ya habita en nosotros.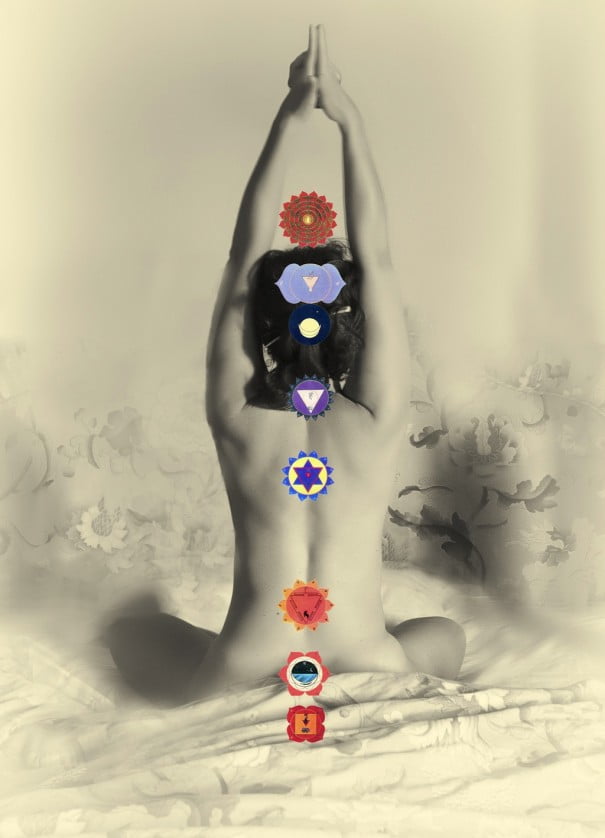 El curso de Chacras 2014-2015 lo convoca la School of Yoga in the tables, en Madrid, y comienza el próximo sábado 27 de septiembre con una presentación desde las 12:00 hasta las 14:00h, a la que puedes asistir de forma gratuita. De estar interesado, ¡apúntate ya en el teléfono de atención 810101082!
Es un curso dirigido a todos los practicantes, profesores de yoga y futuros profesores que tengan un sincero deseo de explorar y encontrar. Lo imparte Hiria Bernal, directora de Escuela de Yoga de Las Tablas (ver currículum).
Se realizarán prácticas de asanas, pranayama y meditación, por lo que sería conveniente tener un mínimo de experiencia en estos campos.
El curso se desarrollará a lo largo de todo el año, un sábado al mes, de 10:00h a 14:00h,y finalizará en junio de 2015 después de un total de ocho encuentros. En el mes de junio de 2015 se realizará un retiro de asistencia voluntaria, con un coste aparte que no ha de abonarse hasta fecha cercana al encuentro.
Los tiempos de intervalo entre los encuentros son necesarios, parte del proceso mismo, para asimilar e interiorizar el trabajo que estamos desarrollando, por ello es aconsejable asistir a todos los encuentros o talleres, ya que cada uno de ellos se dedicará al estudio de un centro o chacra, del que luego se realizarán las diferentes prácticas de asanas, pranayama y meditación, por cuenta de cada alumno de forma diaria y constante.
Coste y forma de pago
Cada taller abonado de forma individual tendrá un coste de 35€ , 30€ para alumnos del centro Las Tablas.
Puede hacerse el pago total fraccionado en dos, finalizando este, antes de enero de 2015.
Apúntate al curso completo y reserva tu plaza. 270€ si eres alumno de la escuela, 315€ si no lo eres.
Fechas previstas
27 Septiembre– Presentación

11 Octubre – Sistema Tantra

8 Noviembre– Ajna

13 Diciembre– Mooladhara ( pendiente revisar )

31 Enero – Swadhistana

21 Febrero – Manipura

21 Marzo – Anahata

18 Abril -Vishuddi

16 Mayo – Bindu

13 Junio – Sahasrara
More information: http://www.escueladeyoga.org/index.php/cursos-y-talleres/item/65-curso-chacras-2014-2015