Spring Groove lanza el nuevo CD Folkin' around the world
El décimo trabajo de la cantante norteamericana llega con una mezcla de ritmos que van desde el western american folk hasta la espiritualidad de los mantras de yoga. Esta artista nativa de Nueva York ofrece más de cien conciertos cada año en todo el mundo y que son una oportunidad clara para conocer de cerca gentes, costumbres y culturas diferentes, que incorpora a sus referentes musicales.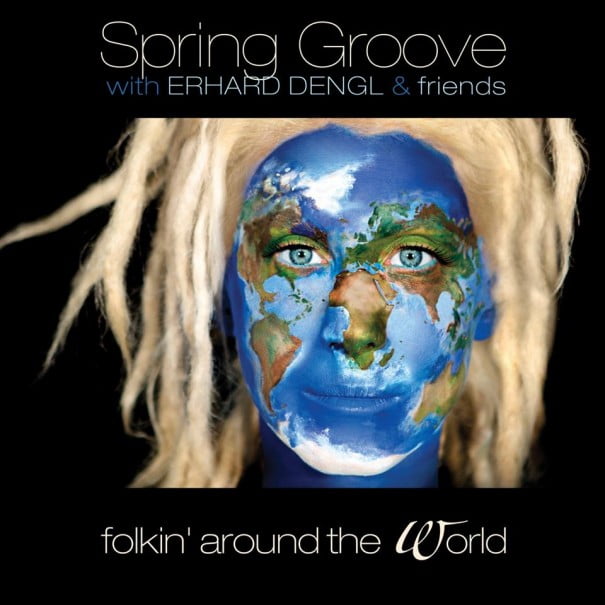 El disco Folkin' around the world presenta un conjunto de once canciones originales que Spring canta en inglés, sánscrito, yoruba, hebreo, tibetano, italiano y español y que muestran el background de una cantante folk que ha actuado en festivales de artistas callejeros (Buskers), en los escenarios neoyorkinos de los teatros musicales de Broadway y en los mayores acontecimientos de yoga.
El disco es un viaje alrededor del mundo en el que cada pista tiene sus propios instrumentos indígenas, que les confieren un sonido particular. Spring grabó todas las pistas básicas en vivo con Ehard Dengl, el que ha sido su pareja musical durante más de cuatro años. Erhard toca la tabla, un instrumento indígena americano, y el dulcimer hammer, típico de la región alemana de Baviera. Después de este proceso inicial, se ha añadido a músicos tanto de Estados Unidos como de Europa.
Por todo ello, Folkin' around the world recoge música espiritual, mantras y temas musicales más cercanos al pop y rock, así como una canción en español, Ella cambia, con claras raíces flamencas y de mestizaje. Este tema lo compuso mientras colaboraba en un retiro de yoga en Extremadura, en un entorno natural. Quería crear algo en español para que todos pudiesen cantarla juntos en un taller de música espiritual. El batería con el que trabajaba dijo la frase "ella cambia todo lo que toca", que se convirtió en un mantra para celebrar la energía femenina.
De Spring Groove se ha dicho que ha creado "la música que es medicina para el alma", como recogía la publicación Music Connection Magazine. Sus trabajos anteriores han sido aclamados por la crítica de rock, folk, pop, mantra éxtasis y meditación. Sus videos musicales se han podido ver a través de canales especializados y de prestigio como MTV y algunos de sus temas han servido de banda sonora para spots publicitarios. Han destacado sus cualidades como artista la revista Billboard y los Premios de LA Music.
Folkin' around the world está a la venta desde este mes de mayo en las mayores plataformas digitales:
https://itunes.apple.com/us/album/folkin-around-world-feat./id858092468
http://www.amazon.es/Folkin-Around-World-Spring-Groove/
También es posible comprar el CD físico a través de la tienda virtual CDBaby: http://www.cdbaby.com/cd/springgroove5