Kundalini Yoga for the care and training of the mind
Cada estudiante de yoga debe confrontar su actitud mental frente a la inseguridad y la duda. Existen dos estilos mentales que solemos usar para ir a través de la vida. En el primero, actuamos como si los demás fueran santos hasta que sean probados ladrones. En segundo estilo, actuamos como si los demás fueran ladrones hasta que sean probados santos.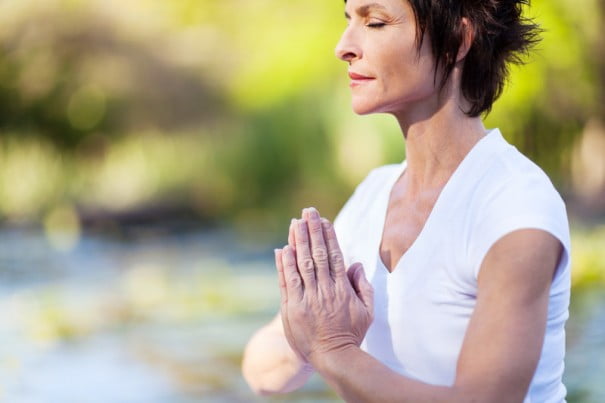 El estilo de vida que tu mente utilice depende de la fuerza y equilibrio de tu sistema nervioso. Las personas que viven en el primer estilo van a través de la ola de la vida con una actitud ecuánime. Si tú les preguntas: "¿Cómo estás?", te contestarán: "Estoy bien". Si existen ciertos peligros que puedan encontrar, ellos dirán: "No me importa, ningún peligro me afectará". Las personas que viven conforme al segundo estilo son completamente diferentes. Si les dices: "El camino ya está despejado, está hermoso", ellos te responderán: "No lo creo. No puedo caminar más allá".
This poderosa inseguridad puede crear problemas y romper la felicidad. Frecuentemente las raíces de la inseguridad se extienden en lo más profundo de la personalidad elemental de la consciencia de una persona.
La meditación, Kundalini yoga y Tantra yoga blanco funcionan para desenredar los hilos de inseguridad de las capas del inconsciente. Cuando estos son eliminados, puedes afrontar las cosas como realmente son en vez de cómo las proyectan tus miedos.
En cada estado mental, el subconsciente desempeña un mayor papel del que no somos conscientes. Decimos: "Conozco mi pasado", pero realmente no existe algo como "nuestro pasado". Ese pasado únicamente es la experiencia que tienes en tu mente subconsciente. Te apegas a eso y no te permite moverte adelante en tu vida. En Kundalini yoga "freímos" esta mente subconsciente, la hacemos una tostada y nos la comemos. Tenemos un conocimiento técnico para abordar esta mente subconsciente. Si no la limpias, se sienta detrás de tu mente consciente y hace daño. Kundalini yoga constituye una tecnología para el cuidado y el entrenamiento de la mente subconsciente, a fin de que ésta sea una ayuda y no un obstáculo en la vida.
Asociación Española de Kundalni Yoga
Encuentra tu profesor o centro de kundalni yoga en: www.aeky.es