Reunion with his own being
Taller enfocado a recuperar la atención en el presente, a través de las herramientas que el Yoga y la Meditación ofrecen, y a comprender el uso de la respiración para profundizar en las capas del Ser. Imparte: Marta Martínez.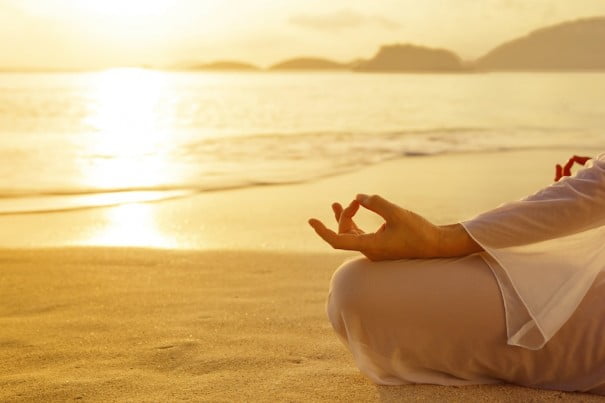 Dates:
Sábado 26 de abril 2014 de 10:30 a 14:30 y de 16:30 a 19:30

Domingo 27de abril 2014 de 10:30 a 14:30
Place:
Escuela Internacional de Yoga en Madrid (Sede Central)
Calle Fuencarral 134, (entrada por Alburquerque)
Información y reservas: tel. 91 416 6881, email: info@escueladeyoga.com
La Escuela Internacional de Yoga
Además de impartir clases diarias y talleres de fin de semana, la Escuela Internacional de Yoga es un referente como institución formadora de futuros instructores y profesores de yoga. Su prestigio, y por lo que es conocida, está basado en una formación humana, que tiene como objetivo el desarrollo integral del ser a través del yoga.
La Escuela Internacional de Yoga ofrece Formación Presencial, Formación de Yoga OnLine y Clases de Yola OnLine.
Marta Martinez

Licenciada en Sociología. Universidad Complutense de Madrid. Master en Antropología. Universidad Católica de Lobaina, Bélgica. Becada por la Unión Europea.

Teacher of Hatha Yoga, entitled by the international school of Yoga. Certified by Yoga Alliance, the European Yoga
Federation and the Spanish Federation of Yoga professional. (500 hours).

Curso de Especialización en Técnicas de Meditación, por la Escuela Internacional de Yoga. Profesora de Yoga para Niños y Yoga en Familia, Titulada por Rainbow Kids Yoga (USA), Certificado por Yoga Alliance. 12 años de experiencia en Yoga y Meditación a través de diferentes técnicas y estilos, Hatha Yoga, Iyengar , Vinyasa Yoga, Meditacion Vipassana, Yoga Nidra, Meditación.

Headquarters:
Calle de Fuencarral, 134
(input by * Albuquerque *)-28010 Madrid
Tel.: 914 16 68 81 - 648 07 88 64 / info@escueladeyoga.com
www.escueladeyoga.com

www.escueladeyogaonline.com

http://www.clasesdeyogaonline.com/
Madrid - Barcelona - Elche - Mallorca - Santiago - Cadiz - Latin America