The Chakras, physiological and anatomical understanding
Este curso profundiza en la comprensión anatómica y fisiológica de los chakras y sus interrelaciones con el sistema endocrino y emocional. Impartido por David Ortega, tiene una duración de siete horas, y se celebra en la Escuela Internacional de Yoga el 29 de marzo.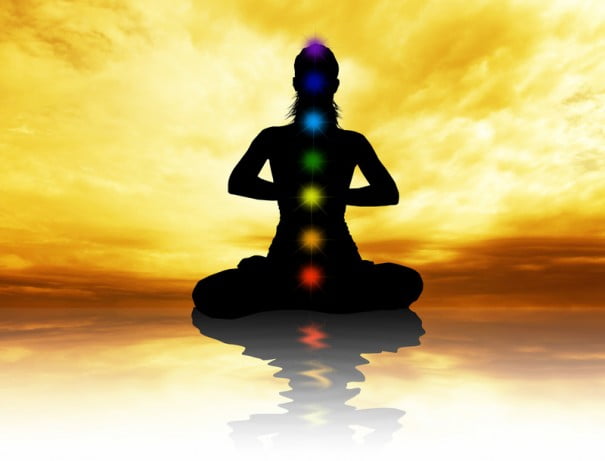 Es una gran oportunidad para recibir una perspectiva actual sobre los chakras.
El objetivo del taller es conocer y profundizar sobre los centros sutiles llamados chakras en la tradición hindú. Los contenidos se ofrecen desde una perspectiva actual centrada en la sociedad del siglo XXI. El taller consta de una parte teórica y otra práctica, basadas en años de experiencias con pacientes directos, enseñanzas de maestros de distintas tradiciones, así como de las aportaciones de profesionales del ámbito sanitario.
David Ortega
Es formador de Anatomía y Fisiología en la Escuela Internacional de Yoga, diplomado en Fisioterapia por la Universidad de Alcalá de Henares. Osteópata y kinesiológo, así como técnico superior en Medicina Tradicional China y Maestro de Reiki Usui. Practicante de Budismo Tibetano y Tercer Dan de Kárate.
"Me interesa la concepción holística del cuerpo y la mente y en dicha profundización pongo mi objetivo cuando exploro las posibilidades de una persona en relación a su salud", comenta David.
La Escuela Internacional de Yoga
Además de impartir clases diarias y talleres de fin de semana, la Escuela Internacional de Yoga es un referente como Institución formadora de futuros instructores y profesores de Yoga. Su prestigio, y por lo que es conocida, está basado en una formación humana, que tiene como objetivo el desarrollo integral del ser a través del yoga.
La Escuela Internacional de Yoga ofrece en España OnLine Yoga training y Residencial y Kinds of Yoga OnLine. Además, en su apuesta Internacional de Profesores de Yoga. la Escuela Internacional también ofrece Formación OnLine y Residencial en México.

Headquarters:
Calle de Fuencarral, 134
(input by * Albuquerque *)-28010 Madrid
Tel.: 914 16 68 81 - 648 07 88 64 / info@escueladeyoga.com
www.escueladeyoga.com

www.escueladeyogaonline.com

http://www.clasesdeyogaonline.com/
Madrid - Barcelona - Elche - Mallorca - Santiago - Cadiz - Latin America