Yoga Sutras of Patanjali Maharishi 11
Esta es la undécima entrega de los Yoga Sutras de Patanjali Maharishi en la versión de Swami Durgananda, directora de los centros Internacionales de Yoga Sivananda Vedanta de Europa. Hoy veremos el Verso 16. Es una colaboración del Centro de Yoga Sivananda Vedanta de Madrid.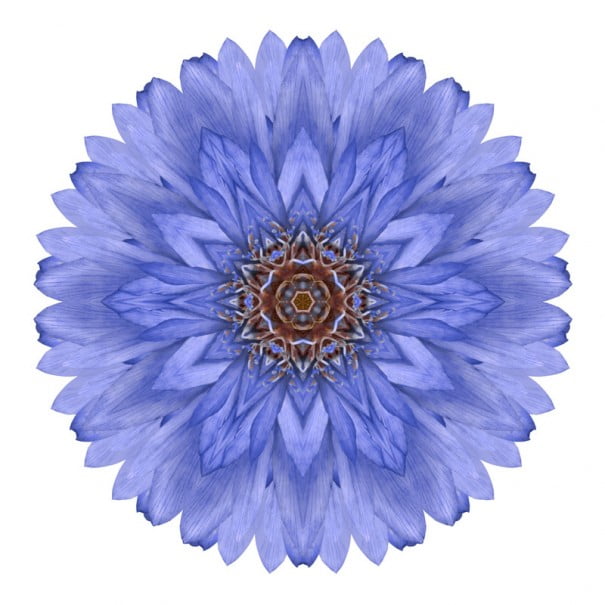 El más elevado estado de desapego es el que deriva de la conciencia de Purusha y renuncia incluso a las tres cualidades de la Naturaleza.
En Raja Yoga la palabra "Purusha" significa el Ser. El conocimiento de Purusha es el conocimiento supremo, el desapego supremo. En Ñana Yoga se denomina Brahmán o Atman. Una vez alcanzado el conocimiento supremo, no nos apegaremos a las cosas falsas nunca más. ¿Encontraremos la misma satisfacción si deseamos un jazmín, que luce y huele precioso, pero no podemos conseguirlo y compramos, en su lugar, una planta de plástico? No. Pero es lo que hacemos. Desde el momento en que aún no conocemos el Ser, aceptamos el plástico, pero si lo conociésemos no aceptaríamos alternativas. Cuando conocemos la realidad podemos ser desapegados. De la misma forma que distinguimos al jazmín auténtico, el smriti conoce el Ser.
Si mediante las gunas trabajamos en las formas sátvicas de pensamiento, nos acercaremos mucho a la realidad y este estado intuitivo nos permitirá alcanzar ésta. En ese momento podemos renunciar a sattwa porque ya hemos alcanzado esa conexión. Este versículo se refiere a "yo soy lo que soy", que es una aseveración del Ñana Yoga. Y si sabemos que "yo soy lo que soy", entonces no estamos apegados. En otras palabras, el auténtico vairagya sólo es posible para los seres realizados. Hasta ese momento la práctica es lo más importante.
Cuando surge la pregunta "¿Por qué no avanzo en la meditación?", la respuesta es: abhyasa y vairagya no son practicadas. Si alguien se considera un santo, está apegado a su condición de santo, por lo que no lo es realmente. Tal persona no está desapegada, porque se identifica con la condición de pureza, que no es vairagya completo. Uno no debería identificarse con sattva porque hacerlo no es sátvico. La Realidad no tiene atributos.
Swami Durgananda

It was initiated and trained in the techniques of yoga by Sri Swami Vishnudevananda (1927-1993), founder of the International Sivananda Yoga Vedanta ashrams and centers. As one of his closest disciples, accompanied him on many journeys both East and West.

Following the instruction of his master, Swami Durgananda established them centers of Yoga Sivananda Vedanta in Europe. Swami Vishnudevananda guided it personally in the yoga teacher training and with the title of "Yoga Acharya" named her as one of his successors. With intuition you deep, Swami Durgananda Guide to many people in the inner way and teaches meditation, yoga, nutrition, positive thinking, mythology and oriental philosophy psychology.

The Sutras Patanjali's are a complete manual for the investigation and control of our own thoughts. A classical writing and a guide to holistic physical, mental, and spiritual aspects of meditation.

The practical and dynamic reviews of Swami Durgananda the Raja Yoga Sutras are the result of the inspiration of the great Sri Swami Sivananda and Swami Vishnudevananda Sri Yogis with his intense personal practice and experience in teaching for 40 years.
Collaboration of the Centro international de Yoga Sivananda Vedanta de Madrid
Tel. 00 34 913 615 150
https://www.facebook.com/yoga.sivananda.madrid