Hatha + Radja, unión perfecta
La práctica del Hatha y Radja yoga, conocidos como el yoga físico y mental, respectivamente, va seguida uno del otro tal y como la noche sigue al día, ya que viene a suceder que el uno es preparación y natural consecuencia del otro. Te presentamos un seminario que une estas dos caras del yoga en feliz armonía. Segovia, 29, 30 y 1 de diciembre.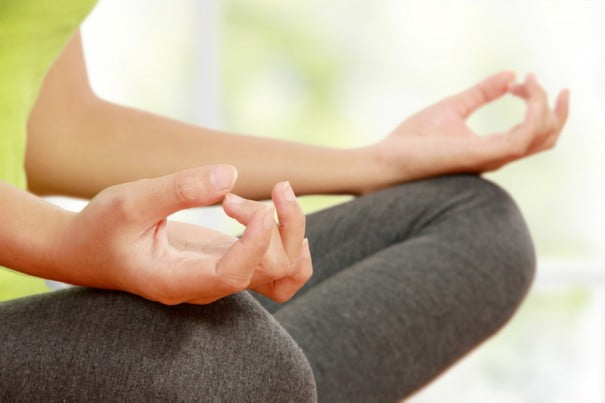 "Not is can perfect the Hatha yoga without the Radja practice yoga, and vice versa.
Por tanto, se han de practicar los dos hasta que se obtenga el estado de perfección".
Hatha Yoga Pradipika, II - 76
The Hatha yoga It has the conditions to which the Radja yoga suceda de un modo natural. Por este motivo, se considera al Hatha yoga como el yoga del equilibrio, ya que es el encargado de equilibrar las energías vitales y mentales existentes en el ser humano.
De este modo, el Hatha yoga acondiciona el cuerpo y la mente para la práctica del Radja yoga, el yoga de la interiorización que, en su camino hacia el mundo interior, produce la conexión consciente con el espíritu del que todos formamos parte.
Al finalizar la relajación, tras una sesión de asanas, la mente se encuentra aquietada, receptiva y dispuesta a traspasar las diferentes capas que configuran al ego y la personalidad, para conectar con la esencia a través de la quietud y serenidad de la meditación.
En efecto, un tipo de yoga sigue al otro hasta que llega un momento en que la línea fronteriza entre ambos yogas queda diluida en la más pura comprensión. El practicante comprende que las posibles diferencias han sido fruto de la mente. En ese momento, tales diferencias desaparecen sumergidas en un estado de pura presencia de ser.
Esta es la práctica que nuestra escuela de yoga propone para el "Seminario de Hatha & Radja", que se celebrará en Segovia, los días 29, 30 de noviembre y 1 de diciembre.
Program
Viernes, 29 de Noviembre
18:00 Recepción
19:00 Hatha yoga
20:00 Radja yoga
21:00 Cena
23:00 Descanso
Sábado, 30 de Noviembre
7:00 Despertar
7:30 Radja & Hatha
9:00 Desayuno
10:30 Hatha yoga
12:00 Descanso
12:15 Radja yoga
13:45 Comida
16:00 Teoría
17:00 Radja yoga
18:00 Merienda en silencio
19:00 Trabajo en grupo
21:00 Cena
23:00 Descanso
Domingo, 1 de Diciembre
7:00 Despertar
7:30 Radja & Hatha
9:00 Desayuno
10:30 Hatha yoga
12:00 Descanso
12:15 Radja yoga
13:45 Clausura
14:00 Comida
Who is

Emilio J. Gómez, teacher of yoga of silence inside yoga school.

En octubre esta escuela inicia un Curso de Sadhana. Si deseas información al respecto haz click here.

info@silenciointerior.net