Alternatives of transformation, an appointment with the best yoga
Con el título "Alternativas de transformación", la Asociación Española de Practicantes de Yoga (AEPY) reúne del 22 al 24 de noviembre a un variado grupo de formadores y especialistas cuya experiencia podrás compartir en Llíria, Valencia, en el Encuentro Nacional de este año.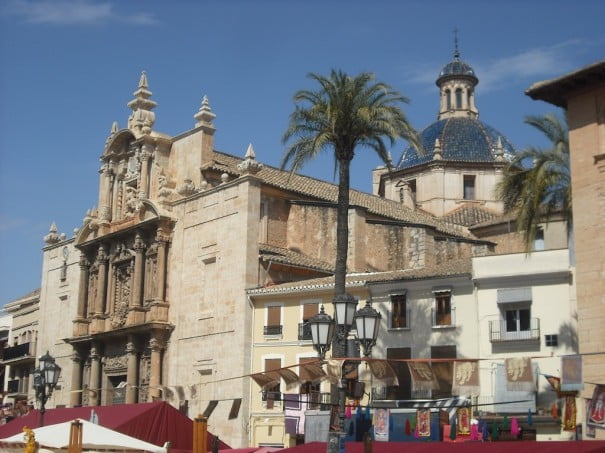 Todos los que hacemos del yoga nuestro centro para llegar al equilibrio y el descondicionamiento sabemos de la capacidad de transformación de las distintas técnicas y métodos con los que se trabaja en yoga y lo importante que es nuestra actitud personal para la evolución. Una actitud que ha de basarse en el aprendizaje permanente y la busqueda de la excelencia.
The Encuentro Nacional de Practicantes de Yoga es una gran oportunidad para profundizar en el mejor yoga de la mano de formadores de gran experiencia y calidad. Este año la cita tiene lugar en la localidad valenciana de Llíria, y lo bueno es que es una oportunidad abierta a todos, tanto a los socios de AEPY como todas las personas que han hecho de la disciplina del yoga el eje de su trabajo personal.
Estarán en este encuentro Quim Altés, Lula Cañas, Carme Cuesta, Sergio Castelló, Vicenta Server, Amable Díaz, Miquel Gabarró, Ramon Marpons, Manuel Morata, Lidia Rosell, Gemma Vidal and NúriaVinyals. Todos ellos profesores de primer nivel y gran prestigio en el mundo de la pedagogía yóguica española.
Estos especialistas tratarán temas como "La transformación psíquica a través del yoga", "La búsqueda de la nueva conciencia a través de la mística" o "La transformación a través de las actitudes". Y también habrá reflexiones sobre los objetivos de la sadhana personal, las aportaciones del yoga Nidra en el proceso de cambio, el canto védico como vía de transformación que nos lleva a los orígenes del yoga, a la más pura tradición india… Sin excluir la fiesta, la expresión de la alegría por encontrarnos y poder comunicarnos.
Vamos a tomar conciencia de que hay muchos caminos. muchos métodos, unos más físicos, otros mentales, y aun otros para la armonía con la sociedad que nos ha tocado vivir, este momento de cambio, con grandes desequilibrios, pero también apasionante. La complejidad del ser humano requiere esta visión amplia: el yoga, en su inmensa riqueza, nos aporta elementos esenciales para cada persona y circunstancia. ¿Quieres conocer cuál es "tu yoga"?
Ah, y además podrás aprovechar para desconectar del ajetreo cotidiano en un espacio abierto a la espiritualidad, donde encontrarás la calma reparadora que permitirá la interiorización necesaria: la granja-escuela La Salle, en un precioso paraje de Llíria.
Te esperamos en Valencia, la AEPY y Yoga en Red, que también estará allí. ¡Será una estupenda oportunidad para conocernos!
More information sobre ponentes, precios y detalles del encuentro:
http://aepy.org/actividades/aepy/lliria/referencia.html