Facial Yoga exercises / 1
El Yoga Facial es un método natural que solo requiere un poco de tiempo y regularidad. Aquí tienes los primeros cinco ejercicios, de un total de 20 que te iremos ofreciendo en los próximos días. Reúnelos todos y, ya sabes, practica, practica y practica.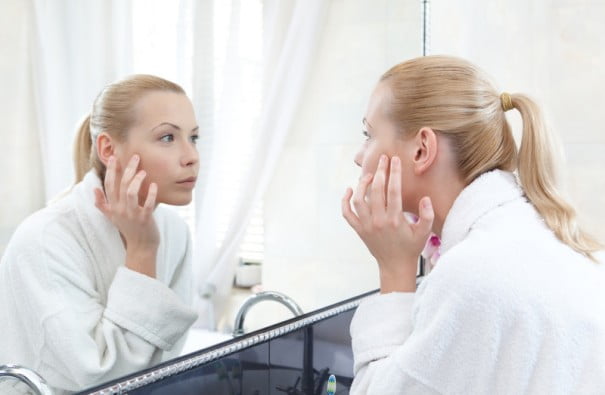 Although all the techniques of yoga (relaxation, strengthening, stretching, breathing, concentration) Act to reinforce each other, specific facial yoga are designed to delay and even partially reverse the deterioration of the facial muscles, which are the real breadwinners of the skin.
Recommendations
Mark more exaggerated all the movements with the minimum required voltage.

Maintain every 8 seconds, 4 seconds of rest and make 4 times.

Do the exercises in the mirror until it attains the habit of moving muscles well.
Preparation
Turn the head 4 times to one side and the other.

Girar los hombros 4 veces adelante y hacia atr

ás.
1. to reaffirm the mouth:
Tighten the very strong lips.

Remove tip lips as more as possible.

Attention:

No aprietes los dientes.
2. to encourage the circulation of blood in the mouth:
Extend the upper lip in mouth as if you wanted to touch the gum.

Extend the lower lip in mouth as if you wanted to touch the gum.

Close the mouth.

Attention:

Sería algo así como formar una linea recta con los labios hacia adentro.
3. Para reafirmar la línea de la cara
Laugh with the corners of the mouth to the ears without showing the teeth.

Attention:

no subir mejillas ni formar arrugas en los ojos, sino reír más bien con el labio inferior.
4. in order to prevent or diminish dark circles and sagging of the eyes:
Open the mouth in the form of "O".

To look up.

Attention:

destensa la frente colocando la palma de la mano.
5. in order to prevent the fall of the corners:
Laugh showing teeth.

Remove the tongue to the left and the tip of the tongue upwards.

Go the tab upward.

Repeat the same exercise to the right.

Attention:

equilibrar la comisura de los labios.