The healing power of yoga in autism
Yoga and the mindfulness can help children with autism. It is an innovative therapy developed by Scott Anderson. By Koncha pines-Pey for space MIMIND.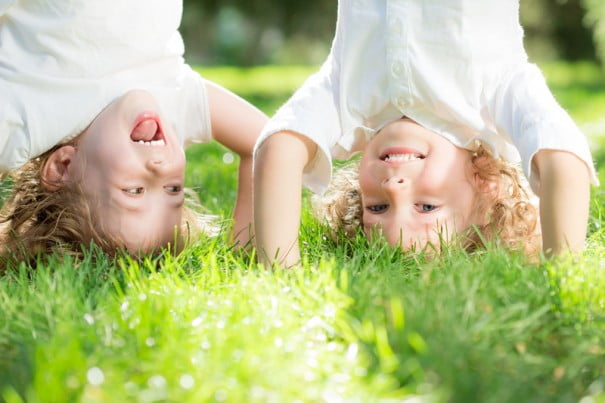 Approaching a child with red socks and walk on all fours. Another Meanwhile moves and imitating a dog's bark. At his feet a little girl breathes while an invisible Orchestra of dolls dance yoga. There are about ten children in this special class that works the Yoga for autism spectrum disorders. Each participate from their own behavior in a program called "self-stimulation". Some mountains, others are circles of the wind, other water jumping into a waterfall, none hit their head on the ground. I see nothing but noisy rhinos, Tigers of the urban middle class, and infallible stable trees... It is the life of the yoga for these children and their families.
Happens everything little by little. Each student, accompanied by at least one family member or volunteer, sitting on mats. We start with a massage on the feet, and thus drenamos the energy and stress cumulated volume... The room starts to flow. Each carpet volunteers and parents use their own bodies to press and massage the body of students; they spin them following and respecting their own pace.
The Protocol developed Scott Anderson It is held in five points: foot, activation by acupressure massage, turn in supine position, the body reset and facilitation of exhalation. But although the children there are these basic instructions in class - in my experience - rather they look carefully floating in silence when they need it. Dropped quickly on the ground, coined by mothers and volunteers, pressing your shoulders and feet.
Nobody's afraid of sounds that they leave the children, nobody tells them to not paint a stripe on the floor or not you upload here; simply left them slipping into the space.
It should not happen but it happens that people who live with autism feel confined in a small space, as if they lived throughout the day with bright lights and a cavernous acoustics... In this program everything is different... There are calm and touch, participation and intentional breathing and meditative silence… There are mindfulness.
Innovative therapy
This therapy yoga and mindfulness, innovative and low-cost, is it implemented in the health issues of the United States since 2008. It is an investigation and the completion of a set of knowledge and experience that Scott Anderson has experienced throughout its 44 years. It is more than just physical yoga, it is more than just spiritual meditation. It represents by itself everything that has come to know and to experience in life. Everything he likes to know autism.
"Many people think that being in a yogic State means not having goals - Anderson - tell me. But people without goals, without goals, are like a ship without rudder and achieve very little in life. "If one wants to do things in yoga, you have to have goals... is to investigate".
Every day Anderson meditates 50 minutes. "There are days when my mind is quiet, came to believe me lit." But there are other days that I have the same concerns as any human. Mindfulness has helped me not only to empty my mind, but to be present with her". And also said: "the most interesting of mindfulness in the autistic spectrum is that it can offer a range of benefits: stimulates the immune system, reduces anxiety and the frustration index".
Anderson practiced a series of 50 minute yoga that varies each day and depending on how you feel. This method, he says "feel" is very personal, and is based on the alignment of the heart with the ancient wisdom.
He hopes that the integrated development of the practice of mindfulness yoga help people to fulfill their dreams and goals, to reduce the suffering and be happier. "I don't think that I would have come here if he had not had children - tells-. My children are not autistic, but through them I learned force and the immutability of unconditional love. And some of these autistic young have spoken my heart so clearly that it was the most emphatic demonstration that love is the primary force of mindfulness. "And my therapy is to contact that: with love".
Today, one in every hundred children diagnosed with autism spectrum disorder generates a spending of thousands of euros each year in management of the diagnosis and treatment. Some families divorce on the road - a 80-90%-. It is a complex, multifaceted, but one thing is clear: the impact of autism in the family has a very high cost.
When work one-on-one with an individual in a spectrum of autism therapy, families have difficulties to cope with the 60-80 euros it costs one hour of private care; It is almost impossible for them. With the help of yoga and mindfulness therapies, the Protocol has become more accessible to all families. Some students pay 10 euros; others if they cannot pay. That Yes, the parents commit much at work. The aim and innovation of Anderson is to train volunteers who can also help families. His work is in the area of "community counselling".
Benefits
"It's not that my son has improved completely - I says a mother of an autistic child-. But in my experience this gives us tools to express the depth of our feelings toward him. A form very quiet, very sweet, very serene and elementary with our son. It has increased our quality of life".
Mindfulnes and yoga therapy has been endorsed by a neuro-scientist internationally recognized as Richard Davidson, specialist in the fusion of science and spirituality and the secular compassion.
The mindfullness/yoga for autism has been designed to respond to the specific needs of people with an autism spectrum disorder, including persons with sensory integration disorder, the Asperger's syndrome, pervasive development disorder, high and classic autism. In addition to the benefits that are commonly associated with yoga and to the midnfulness, the guys improve strength, flexibility, breathing and positive routine. Also highlight the experience that:
It reduces the pain.
It reduces episodes of aggression.
Reduce obsessive and self-destructive behavior.
Control anxiety and regulate the disturbing emotions.
It promotes social skills.
It develops empathy, joy and make new friends.
When a child with autism spectrum disorder can feel more quiet and comfortable in his body, with less pain and anxiety. Is therefore easier to control their behavior, learn new skills and enjoy the relationships.
People with autism and their families feel after a session of yoga/mindfulness much more relaxed and less anxious. When the brain is not in mode threat or fight, blood circulation is stabilized and can work better emotions digestion and breathing. There are a series of specific exercises to stimulate the gastro-intestinal tract and improve elimination.
In its essence, the method presented by Anderson aims to deepen spiritual awareness. Many of those we work with children with autism spectrum disorders, families and clinicians know that our students have spiritual gifts ordnance, great minds. Yoga and the mindfulness are an opportunity to explore your brain and share it with your family.