Born Aomm.tv, yoga, pilates and meditation classes channel
Encontrarás estupendas clases y prácticas guiadas online de yoga, pilates, meditación y relajación en cualquier lugar y a cualquier hora del día.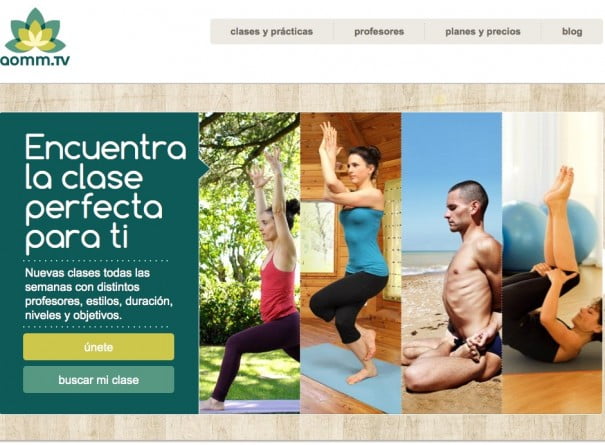 In Aomm.TV podrás practicar yoga o pilates donde y cuando quieras. Cuenta con un amplio catálogo de clases, estilos y duraciones, para que puedas encajarlos con tu nivel de práctica, tus preferencias y necesidades.
Los vídeos son estupendos, como los profesores. Inscribiéndote podrás ver todas las clases y prácticas y las que se irán añadiendo continuamente. Precio inscripción: 6 euros al mes, una oferta de lanzamiento con un 40% de descuento. La suscripción anual es de 54 euros (90 euros su coste real).
They say the creators of Aomn.tv: "Aomm.tv is a global community of people who share the same passion, yoga as a way of life. Behind this project, we are a team of professionals with a mission to facilitate the practice and learning of yoga to all those people who want to feel good and improve your health when and where they want. In addition, we spread the benefits of other healthy practices such as pilates, meditation and the nutrition of the hand of renowned professors and experts. At aomm.tv we work every day with the conviction that we can contribute to improving the welfare of thousands of people around the world. We are confident that you can be one of them and we welcome you to our community."
You can not miss it: http://www.aomm.tv/