Ayurveda: everything you wanted to know and never dares you to practice
¿Te gustaría profundizar en los temas de yoga y salud? Aquí tienes una brillante oportunidad. Se trata de un seminario dedicado a practicantes y profesores de yoga impartido por Pilar Luna Calatayud en Jaca (Huesca).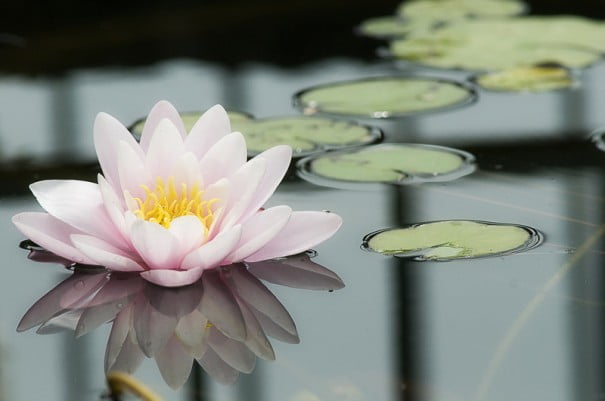 Pilar Luna Calatayud es profesora de Yoga por FNY Escuela de Boris Tatzky y por la AEPY, profesora de Anatomía y Fisiología en los cursos de formación de profesores de yoga en diversas escuelas; miembro de la AEPY y secretaria del Comité Pedagógico. Miembro de la IYTA. Profesora de Yoga en la Prisión de Picasent y en el Hospital de La Ribera.
Médico Naturista por el Ilustre Colegio de Médicos de Valencia, acupuntora por IMTC de Shanghai, Fitoterapeuta por la Universidad de Montpellier, nutróloga por la Universidad de Nancy, master en Medicina Tropical, master en Medicina Humanitaria y master en Salud Pública.
El temario: El Ayurveda, la ciencia de la vida
Foundations of Ayurveda and health: the 5 elements, doshas, the dhatus.
The doshas applied to health and the practice of yoga. To know what is our dosha.
The rhythms of nature and its influence on health.
Adjusted depending on our constitutional practice of yoga and the foundations of Ayurveda for the benefit of health, breath, and mind.
Adjustment of imbalances through Pranayama.
Western medicine, traditional Chinese medicine, Ayurveda: three aspects of the same truth: similarities and peculiarities.
Program
Viernes, 19 de abril, a las 20 horas:
Introducción al Ayurveda: todo lo que Ud. quiso saber sobre el Ayurveda y jamás se atrevió preguntar o practicar.

Orígenes, Bases científicas y filosóficas.

Bases para la práctica según el tipo constitucional
Sábado, 20 de abril, de 9:30 a 13:30 hs. y de 16:30 a 20:30 hs.:
Traduciendo términos:

Panchamahabhuta: los 5 elementos.

Los Tridosha: 3 energías.

Los dhatus.

Puntos comunes y divergentes con la Medicina occidental y otras medicinas.

Práctica para Vata.

La historia médica según el Ayurveda.

Los pulsos y la lengua en el Ayurveda. Diferencias con la Medicina China.

Los tipos constitucionales.

Los Srotas, los Nadis y los Varma.

Práctica para Pitta.
Domingo, 21 de Abril, de 9:30 a 13:30 hs.
Práctica para Kapha.

Doshas: ajustando ritmos de la naturaleza y edad.

Yoga y Ayurveda según los textos clásicos.
Lugar del Seminario: Escuela de Yoga Marisa Lasaosa. Avenida Oroel, nº 4 – A local. 22700 Jaca. (Huesca)
Price: (accommodation and meals not included) Participants: 130 euros. School: 110 euros.
Information and registration: Llamar para confirmar si hay plaza: 974 36 26 45 y 620 87 97 43. Plazas limitadas. www.yogamarisalasaosa.es marialuisalasaosa@hotmail.com

Did you like this article?
Subscribe to our RSS so you don't miss anything