Plans for the weekend
Would you like to do something different and enriching this weekend? Here we propose a few plans, since the more lively and open to the most intimate and collected: workshops in meditation, concerts, seminars, retreats... what ask you your body and your spirit? You know that yoga has resources that allow you to stimulate both...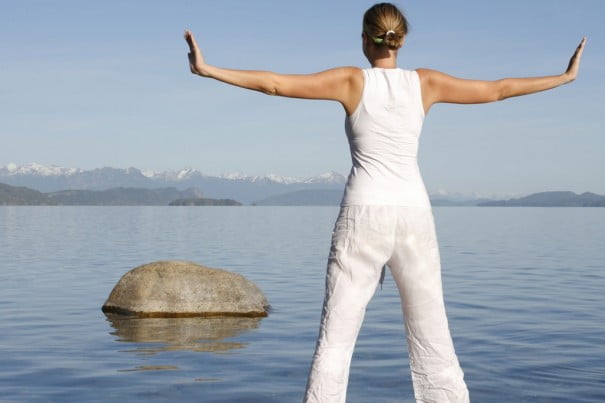 Friday, April 19
Ayurveda, everything you always wanted to know and don't you dare ask
Seminar Friday 19, Saturday 20 and Sunday 21. Teaches: Pilar Luna Calatayud, teacher of Yoga by FNY School of Boris Tatzky and the AEPY, Professor of Anatomy and Physiology in the training of teachers of yoga in different schools. Naturopathic physician by illustrious College of physicians of Valencia, acupuncturist by IMTC in Shanghai, expert from the University of Montpellier, nutrologa by the University of Nancy, master's degree in Tropical Medicine, master's degree in humanitarian medicine and master's degree in public health.
Syllabus:
Foundations of Ayurveda and health: the 5 elements, doshas, the dhatus.
The doshas applied to health and the practice of yoga. To know what is our dosha.
The rhythms of nature and its influence on health.
Adjusted depending on our constitutional practice of yoga and the foundations of Ayurveda for the benefit of health, breath, and mind.
Adjustment of imbalances through Pranayama.
Western medicine, traditional Chinese medicine, Ayurveda: three aspects of the same truth: similarities and peculiarities.
Price: (accommodation and meals not included) Participants: 130 euros. School: 110 euros.
Information and registration: Call to confirm if place: 974 36 26 45 to 620 87 97 43.
Where: Marisa Lasaosa yoga school
Address: Avenida Oroel, no. 4 - local. 22700 jaca. (Huesca)
More information: www.yogamarisalasaosa.es
Integral Yoga Shri Vivek
Yoga Integral Shri Vivek consists of postures and soft stretches alternated with relaxation for mind-body harmonic union. Focused to achieve concentration, which affects a greater presence and physical wellbeing, in greater mental concentration that favors making decisions in our daily lives, all creating favourable circumstances to make our life pleasant, adopting healthy habits. Through postures, breathing, relaxation and meditation.
No prior experience is necessary. Timetables: Monday 17 ' 15 to 18.30 h. Tuesday from 14.30-15.45 p.m. Wednesdays from 18.30-19.45 h. Thursday from 13.30-14.45 h. tuition-free. 1st class free. Loose class: €8. Bonus 4 kinds: €30. Bonus 8 classes: €50.
If you are interested @ in participating, please contact me adaya8@yahoo.es or 93 443 44 07 | 627 81 44 34.
Where: ADaya
Address: Queen Amalia, 16, bx. Barcelona
More information: http://www.pilarmarimon.com/
Retreat with Simon Guido Purtschert
Removal 19-20-21 April. Classes and workshops in Yoga, meditation, Pranayama, Mantras, Kirtan, Kriyas, poetry, positive thinking, Qi Gong, Biodanza, talks on interesting topics, movies of laughter, concert with quartz bowls. Free time to stroll, enjoy the atmosphere, make the NAP, snack, chat and make friends. Tasty vegetarian meal! Price all included between 70 and €120 per person.
Where: Pizarra, Malaga. Finca La Moraleda
Contact: Free International Yoga Center 619 551 626 Torremolinos - 952 05 28 14
Hatha yoga in the Kaula lineage of seminar
With Maa Parvathi Nanda Nath Saraswati. April 19-21. The deepening in the Kaula de el Yôga Hatha tradition allows that our practice, our teachings and life come into contact with the deepest level of harmonization of the physical and subtle body with the breath, the rasa (the essence of emotion) and the flow of energy through the body. In this workshop we will focus specifically on how download and reconcile the emotions from the body and the pranas.
A medida que se van revelando la sabiduría innata y la inteligencia del cuerpo-mente a través de este sistema, surgen interminables posibilidades de expansión, felicidad y orientación. Este sistema antiguo y atemporal de los aspectos sutiles del Hatha Yoga incorpora la experiencia directa de los koshas, la anatomía sutil, el cuerpo energético y el movimiento del prana buscando la creación del cuerpo de luz, la integración de los cuerpos físicos, sutiles y astrales y el despertar de niveles de conciencia y receptividad más elevados." Parvathi pasó por una formación bella y muy profunda inmersa en las enseñanzas directas y las sadhanas de las Yoginis, la tradición Kaula y las filosofías vivas del Shaivismo de Kashmir. Recibió la transmisión de las enseñanzas más profundas del linaje Kaula y se convirtió en una experta en el arte de los mantras y de las diferentes sadhanas.
He practiced the sadhana of the ten Mahavidyas dedicated to Kali, Tara, Bhairavi, Bhuvaneshvari, Chinnamasta, Bhairavi, Dhumavati, Baglamukhi, Matangi and Kamala. It was then initiated in teachings and practices cosmic Shree Vidya, practical transmitting it today. Over time he also received training in the schools of Tantra Mishra and Samaya. Parvathi is the heiress of three deep currents of the lineage of Tantra and Yoga. After a very extensive training and some difficult tests, their teachers, turn transmitters of the lineage, asked to begin to teach. Thus, she teaches as yogini sharing transmissions, but not guru.
Prices: 195 euros

Where: DeYoga | Dirección: Camino de la Zarzuela 11, 2ºizq. Aravaca- Madrid
More information: http://www.yogadurga.es/
Sabado 20 de abril
Taller de Introducción a la Meditación Silencio interior
Se trata de un taller teórico-práctico, donde se practicará Hatha y Radja yoga (yogas físico y mental), y también se explicarán las diferentes técnicas de meditación y los motivos por los que incorporar la práctica de la meditación en la vida cotidiana. Dice el Hatha Yoga Pradipika, cap. II-76: "No se puede perfeccionar el Hatha yoga sin la práctica del Radja yoga, y viceversa. Por tanto, se han de practicar los dos hasta que se obtenga la perfección en Radja yoga".
El Yoga físico (Hatha) y el mental (Radja) van seguidos uno del otro como la noche sigue al día, ya que uno es preparación y natural consecuencia del otro. El Hatha yoga (el yoga del equilibrio), se encarga de equilibrar las energías vitales y mentales existentes en el ser humano. Asimismo, prepara el cuerpo y la mente para la práctica del Radja yoga (el yoga de la interiorización y el autodescubrimiento), que en su camino hacia el mundo interior produce la conexión consciente con el espíritu que todos somos.
Al finalizar la relajación, tras una sesión de asanas (Hatha), nuestra mente está aquietada, receptiva y dispuesta a traspasar las diferentes capas del ego y la personalidad, para contactar con nuestra esencia a través de la quietud y serenidad de la meditación.
Opening hours: 10 a 13 hs
Where: Madrid, zona de Mª de Molina (Metro: Gregorio Marañón)
More information: nat-silenciointerior@telefonica.net
Encuentro de la Delegación de la AEPY en Madrid
Tema: "Ayurveda, la ciencia milenaria de la salud". Impartido por Enrique Mantecón, experto en medicina tibetana y Ayurveda. Duración: de 10 a 14 hs. Organiza: Delegación AEPY de MAdrid. Más información: Paquita Melgar, delegada AEPY. info@paquitamelgar.com T 91 352 90 37.
Time: 10 am
Where: Love Christ parish
Address: c/ Rafael Finat 48. Aluche. Madrid
Clase de yoga Kundalini
Practica una clase de yoga kundalini por tan solo 5 euros (precio promocional)!! Compartiremos un espacio de yoga, salud y bienestar y amor. Ambiente agradable para cuidar tu cuerpo, calmar tu mente y fortalecer tu espíritu. Estamos haciendo clases los martes por la tarde y los sábados por la tarde anímate, pruébalo e iniciate en una práctica continuada pues los beneficios se experimentan de inmediato!! ven y conocenos te encantara!! pongamos de moda la felicidad 🙂 "el momento es ahora, ahora es el momento. Yogui Bhajan" Con Yolanda. Instructora Nivel I certificada por AEKY (Asociación Española Kundalini Yoga en España: Yolanda Ram Anand Kaur) Price: €5
Where: El UP de el Local 48. C/Trafalgar nº 48 (tercera planta) Barcelona
Phones: Yolanda: 639779931. Mail: ymarcoparraga@gmail.com
More information: http://www.meetup.com
Shiva el bailarín, Acroyoga con padres, tíos, abuelas…
Con Susann Mayer. Imprescindible confirmar asistencia
Where: Taio Doyo
Address: C/Santa Ana, 6. Madrid
More information: http://www.taio.es/
Concierto y taller de Mantras y Pranayamas
Los mantras son cantos benéficos para la generación de alegría y la mejora de nuestra vibración energética, al mismo tiempo que reducen la dispersión mental y promueven la relajación. En este concierto- taller aprenderás sobre el mágico mundo de los mantras, cómo cantarlos adecuadamente, además, de realizar fáciles ejercicios de pranayamas, guiados por el director de Espacio impulso para aumentar los beneficios de la escucha de mantras. Por último, como actividad principal, disfrutaremos del concierto de Carme Nalini, profesora profesional de canto y yoga, autora del disco Mantras.
Aportación por persona: 15€. Se recomienda reservar plaza ya que el aforo es limitado. Reservations: Tel. 622 339 881. info@espacioimpulso.es
Time: 18.00 hs
Where: Momentum space
Address: Avda. Mare de Deu de Montserrat, 253.entresuelos 1º. Barcelona
More information: http://espacioimpulso.es
Concierto con Ido Segal: Música hindú y sufí
Nos llevará, como siempre, a una experiencia meditativa y profunda a través de la música Hindú y Sufí. Ido improvisa la música, captado la energía que existe en el grupo en ese momento, y creando así cada vez una obra de arte; conciertos difrentes, únicos…. Aportación 10 € Se ruega confirmar asistencia al Telf. 91 890 24 85 piedraluna@centro-yoga.com
Time: 19.30 hs
Where: Centro Piedraluna
Address: C/ Juliana, 4 Urb. Parque Real, bloque 2. El Escorial, Madrid
More information: http://www.centro-yoga.com/
Domingo 21 de abril
Curso de Canto Armónico con Kasper Soeborg
El Centro Aushadhi va a traer de Dinamarca a Kasper Soeborg, un gran músico internacional que nos va a iniciar en el canto armónico, sistema desarrollado por su maestro David Hykes a partir de técnicas milenarias de canto de Mongolia y Tibet.
Recommended to everyone who wants to enter into meditation through the use of the voice, who wants to learn to develop it and above all to vibrate with the voices of the group, that that is not something that we can do very often so special as vosotr@s people and less with someone with so much experience with the music as Kasper, who is also a wonderful person! They will be 8 hours of course and for students of Aushadhi price will be for students from outside of 70 euros and 65 euros.
Where: Aushadhi.
Address: Paseo de las Delicias, 47-49 (crosswalk)
More information: http://www.aushadhiyoga.com/
The world in concert music for children
Encuentro musical dirigido a los niños, dónde Ido Segal les explicará muchas curiosidades de las Músicas del mundo e interpretará piezas musicales con instrumentos variados. Ofreceremos un hermoso papel para que los niños puedan expresar la música (pueden traer sus propias pinturas si lo desean). Por supuesto, los adultos también son bienvenidos. Especialmente las mamás que acompañan y cuidan de los niños. El evento será el próximo domingo 21 de abril, de 12 a 13h del mediodia, en espaciositara. Agradecemos la confirmación de la asistencia en la medida de lo posible: Paloma: 91 8908267, ó el 657556419.
Where: Espacio Sitara.
Address: Avda. de los Alcores, 15 B. Urbanización El Alcor 2. El Escorial. Madrid
More information: http://www.espaciositara.com/sitar.htm