Introduction to the inner silence meditation workshop
"Meditar es abrir un paréntesis en la actividad cotidiana para sentir tu corazón", dice Emilio J. Gómez, fundador de la escuela de yoga Silencio Interior. Haz crecer tu experiencia en meditación con este taller que se imparte en Madrid el 20 de abril.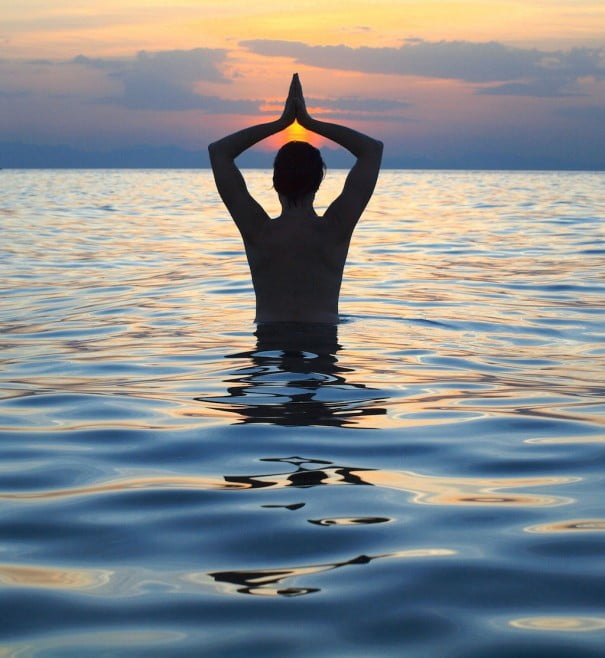 Se trata de un taller teórico-práctico, donde se practicará Hatha y Radja yoga (yogas físico y mental), y también se explicarán las diferentes técnicas de meditación y los motivos por los que incorporar la práctica de la meditación en la vida cotidiana.
Dice el Hatha Yoga Pradipika, cap. II-76: "No se puede perfeccionar el Hatha yoga sin la práctica del Radja yoga, y viceversa. Por tanto, se han de practicar los dos hasta que se obtenga la perfección en Radja yoga".
El Yoga físico (Hatha) y el mental (Radja) van seguidos uno del otro como la noche sigue al día, ya que uno es preparación y natural consecuencia del otro. El Hatha yoga (el yoga del equilibrio), se encarga de equilibrar las energías vitales y mentales existentes en el ser humano. Asimismo, prepara el cuerpo y la mente para la práctica del Radja yoga (el yoga de la interiorización y el autodescubrimiento), que en su camino hacia el mundo interior produce la conexión consciente con el espíritu que todos somos.
Al finalizar la relajación, tras una sesión de asanas (Hatha), nuestra mente está aquietada, receptiva y dispuesta a traspasar las diferentes capas del ego y la personalidad, para contactar con nuestra esencia a través de la quietud y serenidad de la meditación.
Escuela "Silencio Interior"
La Escuela de Yoga "Silencio Interior" centra su principal interés en el despertar de la consciencia. Para ello, utiliza las técnicas del Hatha y Radja yoga. De este modo, y gracias a una práctica progresiva y sistemática, cuerpo, mente y espíritu quedan integrados y armonizados, creando un eje desde el cual vivir la vida con la intensidad y plenitud que merece.
En nuestra escuela de yoga no existen niveles de práctica, pero sí de experiencia. La comprensión sobreviene a través de una consciencia desarrollada. Tal desarrollo se produce a través de la experiencia continuada en la práctica. Los procesos internos que cada persona ha elaborado en su psiquismo a través de las impresiones mentales acumuladas a lo largo de su existencia (samskaras), son por entero diferentes para cada cual.
Sean estas cuales fueren, conforme se aumenta la experiencia en meditación se obtiene una comprensión más profunda, amplia y objetiva de tales procesos y sus posibles causas, haciendo posible su erradicación y la consecuente liberación del sufrimiento que pudieran generar.
A través de las actividades de nuestra escuela (clases, talleres, seminarios, encuentros, retiros, etc.) se ponen las condiciones adecuadas para que el practicante incorpore la práctica del yoga y la meditación en su vida cotidiana de un modo progresivo, y por lo tanto seguro. De esta forma, el proceso del darse cuenta y la toma de consciencia que lo acompaña sucede de un modo natural.
Más información sobre el Taller:

Day: Sábado, 20 de abril.

Opening hours: de 10:00 a 13:00 hs

Where: Madrid, zona de Mª de Molina (Metro: Gregorio Marañón)

No es necesario tener experiencia previa en yoga ni en meditación.

More information: nat-silenciointerior@telefonica.net
Did you like this article?
Subscribe to our RSS so you don't miss anything