Yoga as a path of quieting and welfare
No hay nada que tanto nos pueda beneficiar y equilibrar como la paz interior. En la medida en que aprendemos a calmar la mente, conectamos con la paz interior y experimentamos su saludable influjo sobre el cuerpo, las energías, la mente y las emociones. Escribe Ramiro Calle.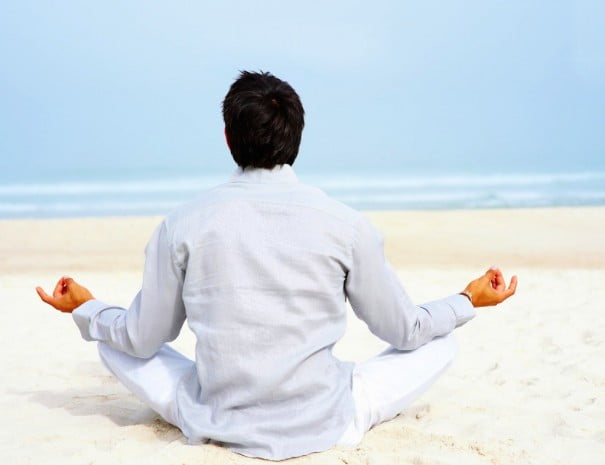 La quietud es armonizante y un torrente de vitalidad. En el yoga existe toda una "farmacopea" extraordinaria y bien verificada y solvente para poder otorgar un estado de máximo sosiego a la personas. Son técnicas milenarias de aquietamiento. Nada se ha dejado librado al azar en las mismas, nada hay de gratuito. Han sido durante milenios experimentadas y si han llegado hasta nuestros días es por su fiabilidad. Como a menudo resalto en mis talleres, el yoga no se mueve por creencias ni doctrinas, sino por experiencias. Las técnicas del hatha-yoga y del radja-yoga ayudan a aquietarse y estar mejor prevenido contra el estrés, o en su caso poder combatirlo.
El estrés es sumamente destructivo y malgasta nuestras mejores energías, desestabilizando los mecanismos reguladores del organismo y alterando el sistema nervioso, las emociones y la mente. Es causa de mucho malestar, psicastenia, ansiedad e insatisfacción. Se rompe el equilibrio psicosomático y el "reloj" biopsíquico sufre graves consecuencias. Se descompensa el mecanismo de homeostasis y entonces la persona se encuentra fatigada, abatida, angustiada o nerviosa. Es necesario poner los medios para restaurar los mecanismos de autorregulación armónica del cuerpo y de la mente. En este sentido los procedimientos de yoga son de una eficacia asombrosa, tanto la práctica de los asanas como el pranayama y la relajación consciente o la meditación y todos los métodos para el cultivo de la atención mental. El estrés favorece los trastornos cardiacos y cerebrales, en tanto que todas las técnicas de aquietamiento los previenen. El sobresaliente cardiólogo Valentín Fuster (director del Instituto Cardiovascular del hospital Mount Sinaí de Nueva York) escribe:
"A los pacientes que me llegan desbordados por el estrés, suelo recomendarles tres medidas: técnicas de relajación, actividad física y meditación. A menudo les aconsejo que se apunten a hacer yoga, que en cierto modo es una síntesis de estas tres medidas. En el hospital incluso hemos abierto una unidad que ofrece yoga como terapia a pacientes estresados".
Todas las personas que practican el genuino hatha-yoga y la verdadera meditación experimentan a no tardar efectos psicosomáticos muy saludables, así como un estado de quietud que hasta entonces a menudo ni siquiera habían sospechado. Como el mejor consejo que me dieron ya en mi juventud es "Practica yoga", también yo me permito ofrecérselo a los demás. ¿Por qué ignorar esa maravillosa farmocopea que puede ayudarnos en todos los planos que configuran nuestra persona y también, al sentirnos mejor, poder mejor relacionarnos con las otras criaturas?
Calle Ramiro